Renault launches electric car-sharing service ZITY in Paris
Posted On February 25, 2020
---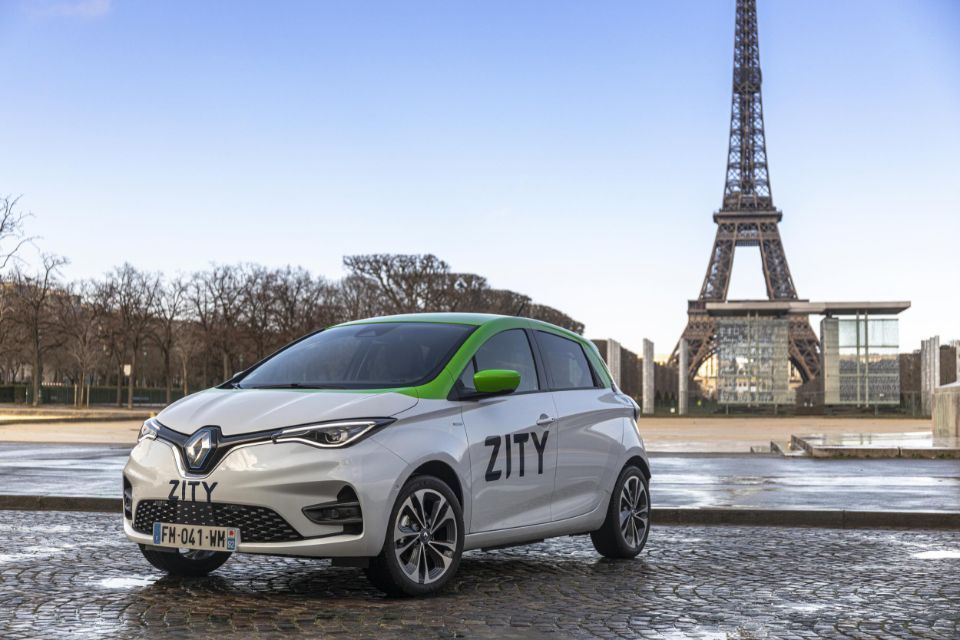 Groupe Renault launches a ZITY free-floating car-sharing service in Paris. In March 2020, a fleet of 500, 100% electric Renault ZOE cars, equipped with ZITY technology will be made available to Parisians on a self-service basis using a free mobile application. This is a flexible scheme that responds to a strong trend: 20% of the capital's inhabitants use car-sharing.
This launch in Paris is a new step in the partnership between Groupe Renault, a pioneer of electric vehicles in Europe, and Ferrovial, one of the world's leading infrastructure operators and urban service providers, which began successfully in 2017 with ZITY, an electric car-sharing service that started in Madrid.
"The ZITY electric car-sharing service in free-floating offer has many advantages, including flexible booking times and the availability of vehicles, in the right place at the right time, thanks to a high-performance application," says Gilles Normand, SVP, Electric Vehicles & Mobility Services, Groupe Renault. "With a cleaner, accessible and sustainable mobility offer, ZITY also provides a response to the needs of cities to reduce CO2 emissions and to combat pollution."
After Madrid in 2017 and this launch in Paris, the service could be extended to other cities in the coming years, to make ZITY "the" electric car-sharing service of reference.
---
Trending Now