Volkswagen launches ID.Charger wallbox for electric vehicles
---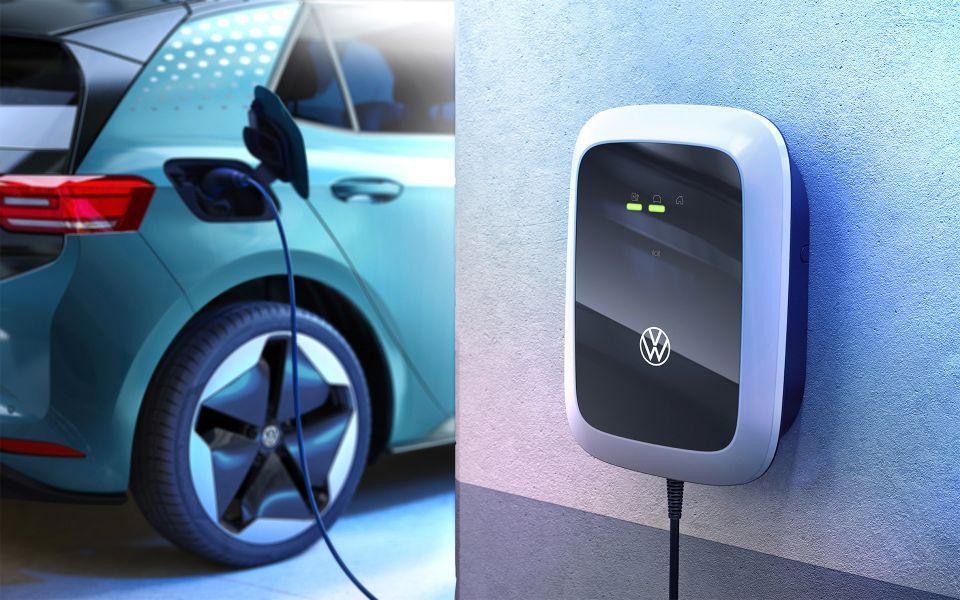 Volkswagen has started sale of the ID. Charger for quick home charging for electric vehicles. The wallbox can be ordered online or from Volkswagen dealers in eight European countries (Germany, Italy, Spain, Poland, Sweden, Switzerland, Ireland, Finland).
At an introductory price of 400 Euro, the ID. Charger can be used to charge all other electric cars with a Type 2 connector.
The ID. Charger will be gradually introduced in three versions. All have a charging capacity of up to 11kW, a permanently mounted Type 2 charging cable and integrated DC residual current protection for maximum safety.
The two top models – the ID. Charger Connect and ID. Charger Pro – will also be fully connected and can be easily managed via smartphone.
---
Trending Now