Volvo Group and Daimler Truck AG sign binding agreement for new fuel-cell joint venture
Posted On November 2, 2020
---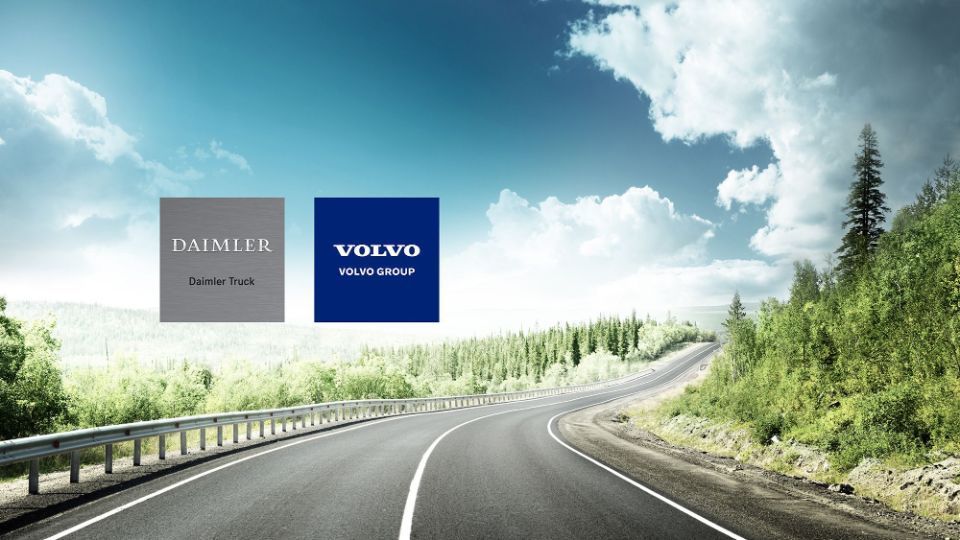 The Volvo Group and Daimler Truck AG have signed a binding agreement for a joint venture to develop, produce and commercialize fuel-cell systems for use in heavy-duty trucks as the primary focus, as well as other applications.
The ambition of both partners is to make the new company a leading global manufacturer of fuel-cells, and thus help the world take a major step towards climate-neutral and sustainable transportation by 2050.
The Volvo Group will acquire 50 percent of the partnership interests in Daimler Truck Fuel Cell GmbH & Co. KG for approximately 600 million Euro on a cash and debt-free basis. Closing of the transaction is expected during the first half of 2021. The transaction is still subject to merger control review by relevant authorities, as well as other approvals.
The joint venture will develop a system with several power stages, including a twin system with 300 kW continuous power for heavy-duty long-haul trucks. Based on the demanding conditions in heavy-duty truck applications, the joint venture's products are also suited for other use cases such as stationary power generation.
In 2020, Rolls-Royce plc and Daimler Truck AG signed an agreement to cooperate on stationary fuel-cell generators for the CO2-neutral emergency power supply of critical facilities such as data centers. The intention is to offer emission-free alternatives to diesel engines, which are currently applied in generators for emergency use. A final cooperation agreement is expected to be signed by the end of the year.
The Volvo Group and Daimler Truck AG will own equal interests in the joint venture, but continue to be competitors in all other areas such as vehicle technology and fuel-cell integration in trucks.
---
Trending Now