Solaris to deliver another 25 trolleybuses to Brasov
Posted On January 22, 2021
---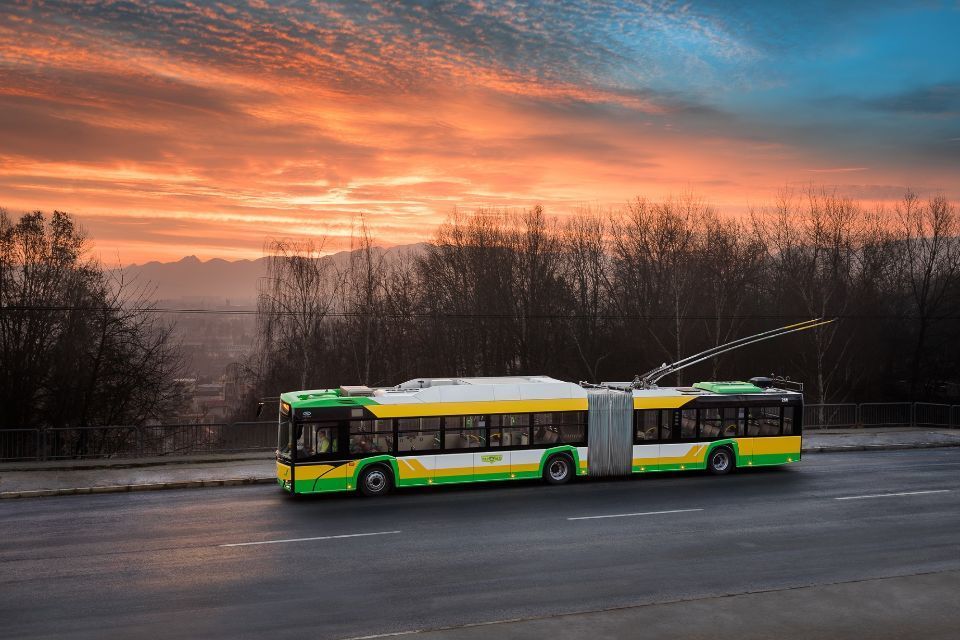 Solaris Bus & Coach, a global leader in the production of electric vehicles for public transport, announces the signing of a contract with the city of Brașov for the delivery of 25 trolleybuses over the next 12 months. The total value of the contract amounts to around 13 million Euro.
This is the second delivery of Solaris trolleybuses to Brasov, in addition to the 26 Solaris trolleybuses included in 2020 in the car park of RATBV, the Brasov transport operator. Currently, over 300 Solaris vehicles are used in public transport in eight cities in Romania: Craiova, Cluj-Napoca, Pitesti, Brasov, Satu Mare, Galati, Baia Mare and Oradea, the share of electric vehicles being about 50 percent of the total.
Each trolleybus can carry up to 133 passengers, including 41 seated people. Brasov residents will benefit from USB ports that will allow them to recharge their mobile devices during the trip, as well as access to Wi-Fi.
According to the company, the trolleybuses that will be delivered to Brasov will have a five-year warranty (or 350,000 km), during which time Solaris will provide the necessary supplies for the planned maintenance for this entire period.
---
Trending Now