Mercedes-Benz celebrates production milestone: 50 million passenger cars from the global network
Posted On February 12, 2021
---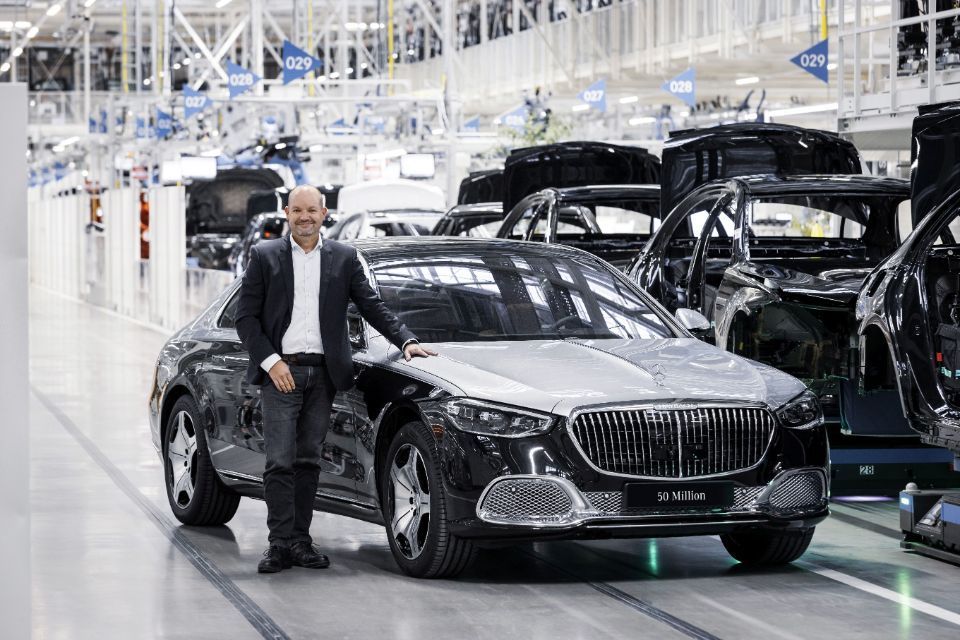 Anniversary and premiere at Mercedes-Benz: The first new Mercedes-Maybach S-Class from its Sindelfingen plant is also the 50-millionth car from Mercedes-Benz to roll off the line in the global production network. 
"Fifty million vehicles produced is a significant milestone in the history of our company, and an exceptional achievement by the team. I would like to thank the colleagues in the plants around the world for their work and their commitment," said Jörg Burzer, member of the Board of Management of Mercedes-Benz AG, Production and Supply Chain.
A total of 50 million vehicles of the Mercedes-Benz and smart brands have been produced over the past 75 years.
At the moment, the global production network is focusing on the implementation of the electric mobility offensive. By 2022 a total of six new Mercedes-EQ models will have been integrated in running series production operations.
The batteries for the Mercedes-EQ electric vehicles are supplied by a global battery production network with plants on three continents.
---
Trending Now