Mercedes-Benz Romania opens new logistics center near Bucharest
---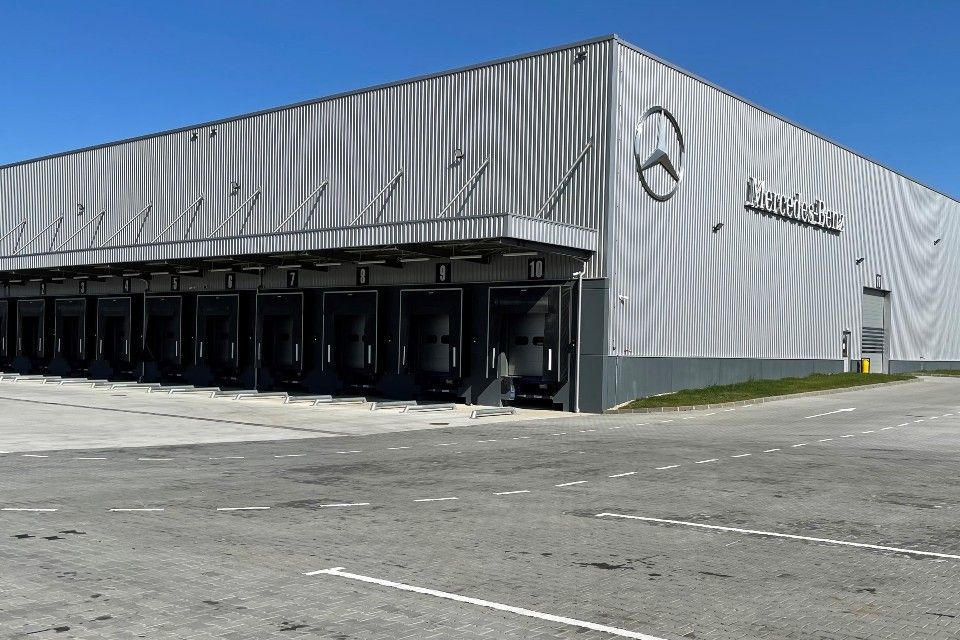 Mercedes-Benz Romania announces the inauguration of a new Logistics Center in Dragomirești-Vale. The new center started its operations in October 2020 and was designed to serve all authorized service centers in Romania, covering the needs of all Mercedes-Benz business units (Passenger Cars, Vans, Trucks&Buses) and smart. Located near Bucharest, the warehouse covers a total surface of more than 7,000 square meters and holds a stock of over 23,000 spare parts.
"The new Logistics Center in Bucharest is a long-term warehousing solution for the Romanian After-Sales business. The long-planned streamlining of the Logistics Network Project will see benefits in terms of costs, lead-time, and service level. A holistic business perspective was achieved here, following a customer-centric approach," said Amanda Zhang, CEO of Mercedes-Benz Romania.
The development of this facility was initiatied in 2017, with the integration of the Logistics team in Romania to the Global Service and Parts operations, as a first step in jointly working towards common objectives for global and local success. The aim was to integrate the After-Sales parts business of Romania under the governance of Mercedes-Benz Global Parts Logistics Operations.
The center handles the parts needed for the usual processes of repair and maintenance, as well as more complex repairs, such as bodywork, but also assemblies for propulsion – engine, transmission, gearbox. Depending on the priority of the order, the products and services reach their destination at the authorized services in a time interval approximately between 24 and 96 hours.
---
Trending Now