Enel X Romania to install 25 EV charging stations in shopping centers in 12 cities
---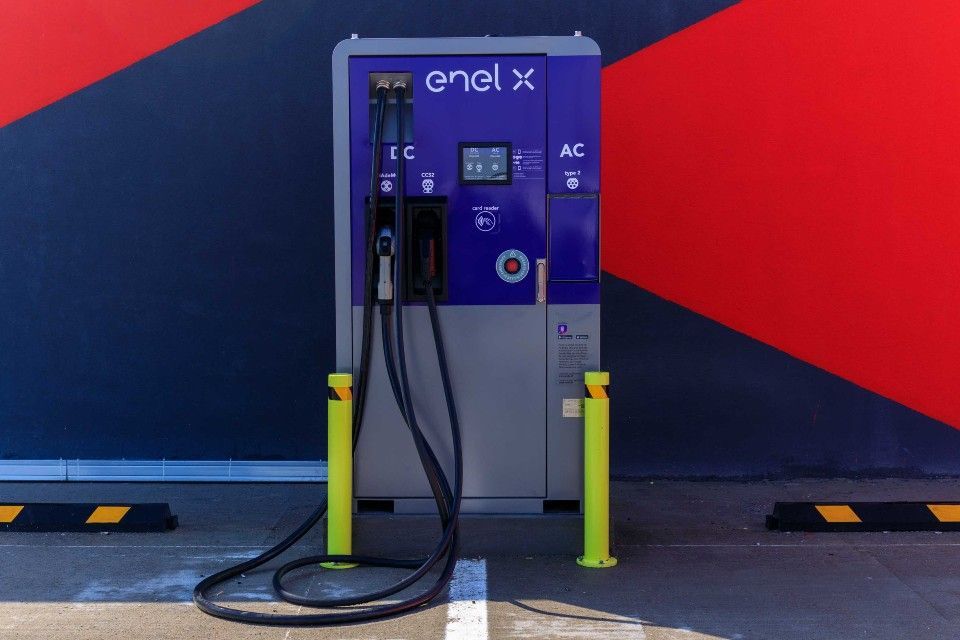 Enel X Romania, member of Enel X, the advanced energy services division of the Enel Group, installs 25 charging stations for electric vehicles in 12 cities in Romania, through a partnership with NEPI Rockcastle, the largest retail real estate investor in Romania.
The fast-recharging stations are installed in shopping centers within NEPI Rockcastle's portfolio in Bucharest, Sibiu, Deva, Râmnicu Vâlcea, Târgu-Mureș, Drobeta-Turnu Severin, Timișoara, Buzău, Galați, Brăila, Târgu-Jiu and Satu Mare. They cover a distance of about 1,000 kilometers on the main roads in Romania, connecting cities in the south, center and west of the country. In this way, Enel X continues its plans to develop a network of recharging stations in Romania, encouraging road mobility of customers via electric vehicles.
"We continue the plan to develop the recharging infrastructure for drivers who opt for electric mobility, pressing the accelerator pedal towards energy transition and a sustainable economy. In Romania, we have an ambitious plan this year to expand the chain of charging stations and to encourage sustainable transportation. We are already present from east to west and we intend to connect the northern part of the country with the southern part. Now, through the network created by Enel X in Romania, any driver can cross the country from Timișoara to Constanța at the wheel of an electric vehicle without any concerns", said Mihai Mardale, Head of e-Mobility Enel X Romania.
"One of the strategic directions of NEPI Rockcastle, in the long run, aims to support the green economy in Romania, as well as in the other eight countries where we have shopping centers. Through this project, we are consolidating our position in the field of sustainability and, together with Enel X, we manage to put the most important cities in Romania on the map of sustainable mobility. In our shopping centers, we will provide customers with parking spaces specially designed to allow access to charging stations for electric cars, both in our underground and above-ground parking lots," said Marius Barbu, Asset Director, NEPI Rockcastle.
The partnership between Enel X and NEPI Rockcastle involves the installation of 11 JuicePump stations and another 14 JuicePole stations, each of the 25 stations allowing the simultaneous recharging of two electric vehicles. With these units, the number of recharging points installed by Enel X Romania throughout the country exceeds 120.
The JuicePump charging stations allow the recharging of two electric vehicles at the same time with a power of 50 kW DC and 22 kW AC respectively. In direct current, charging up to 80% of the battery level takes about 25 minutes, depending on the car's model and specifications. The JuicePole stations have an available power of 2 x 22 kW AC, each allowing the simultaneous recharging of two electric vehicles and the charging of up to 40% of the battery level in 30 minutes, depending on the car's model and specifications.
---
Trending Now