Dräxlmaier invests 200 million Euro to deliver e-mobility components in Timisoara plant
---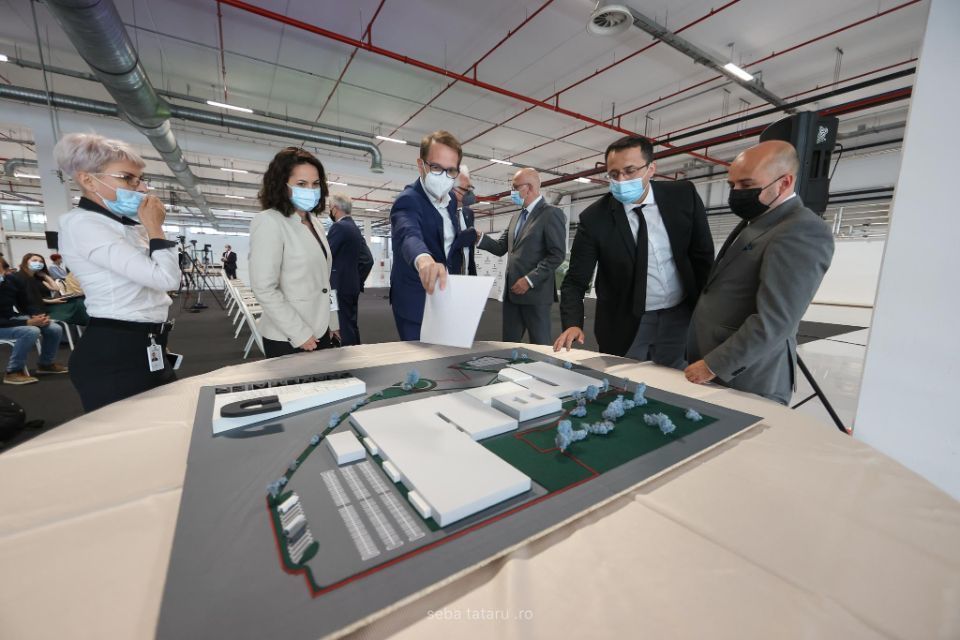 DRÄXLMAIER announced the investment plans in Timișoara during an event attended by local officials and the German ambassador in Bucharest. The value of the investment in buildings and production equipment amounts to over 200 million euros and will be implemented in the next six years.
"Through innovative projects in the field of electromobility, DRÄXLMAIER Timisoara will create over 1,000 jobs for specialists in top technologies and production processes at the highest standards in the automotive industry. The project will be carried out in several stages and involves the construction of over 40,000 sqm of production areas, warehouses and office buildings. We rely on long-term support and partnership with local authorities for the successful implementation of this large-scale project. We are proud that the factory in Timișoara is nominated to play a key role in the global electronic mobility strategy of the DRÄXLMAIER Group," said Alexander Schubel, General Operations Director of DRÄXLMAIER Timisoara.
"Through Dräxlmaier's 200 million Euro investment in e-mobility over the next six years, which we are pleased to announce, our city is positioning itself as a major player in the national and European green technology market," said Dominic Fritz, mayor of Timisoara. "I hope that this investment will lead to other projects in this field. I wish them success and I assure them of all the support of Timisoara City Hall. I hope to soon congratulate the first Timisoara resident who will drive an electric car equipped with a battery manufactured in Timisoara," Fritz added.
Dräxlmaier has 75,000 employees in 65 units in 20 countries. In Romania, the company has been present on the market since 1993 with five factories in Pitesti, Satu Mare, Codlea, Hunedoara and Timisoara.
---
Trending Now