Sorin Elisei, Deloitte Romania: "Electric vehicles will be favoured by a more friendly taxation regime"
Posted On November 17, 2021
---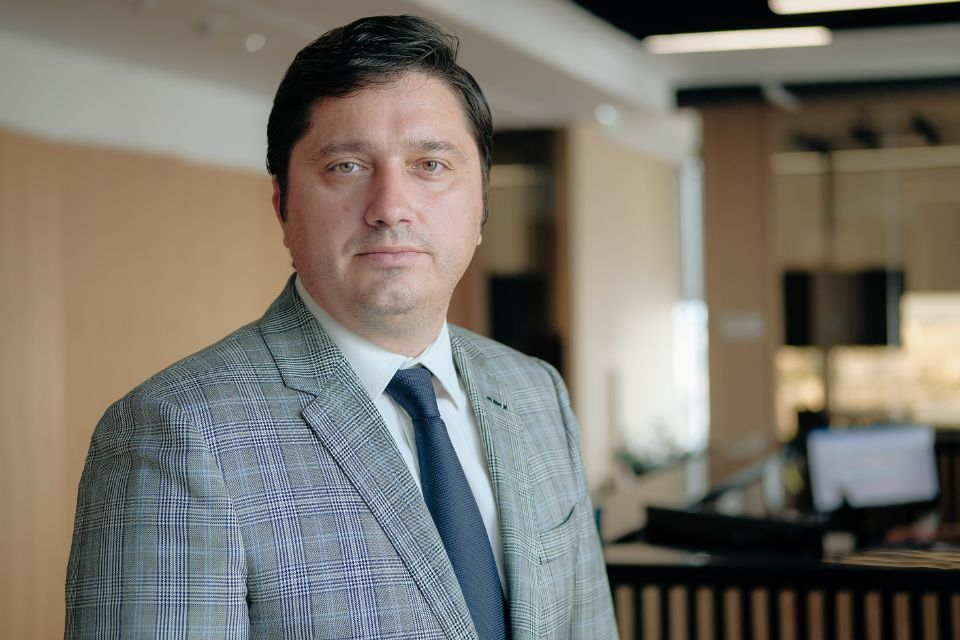 "We have conducted a global automotive consumer study with a focus on EMEA countries. It showed interesting things in terms of consumers behaviour about purchasing intentions and cost reconsideration. Most of consumers have not altered their timeline for buying a new car.
In most markets, the pandemic has caused only a small number of consumers to reconsider the costs of the next vehicle they plan to buy," Sorin Elisei, Director and Leader of Sustainability Practice, Deloitte Romania said during Automotive Forum 2021.
"Online and click and collect strategies are accelerating in the auto industry: in countries like UK and Germany, a quarter of consumers would prefer to buy their next vehicle through a partial of fully virtual experience.
Even if we assist at a shift towards an online purchasing behavior, the role of the dealer should not be underestimated. However, those consumers that want a virtual buying process for their next vehicle would still prefer to interact with an authorized dealer.
The demand for alternatively fueled vehicles has stalled during the pandemic as consumers may be looking for the comfort of affordable, tried and tested technology in uncertain times.
There are still some significant barriers for electric vehicles to overcome, with driving range and lack of charging infrastructure amongst the top concerns for consumers.
There is a growing need for investment in charging infrastructure: most of consumers expect to charge their electric vehicles at home, but a significant minority are looking at on-street and at-work charging.
What's next for the automotive industry?
Fit for 55 is a set of proposals to revise and update EU legislation and to put in place new initiatives in order to ensure that EU policies are in line with the climate goals based on the Green Deal and EU climate law.
The package contains 8 revisions of existing legislation and 5 brand new proposals backed by impact assessment analysis. It is divided into a mix of targets, support measures, and pricing.
The package plays a significant role in the development of the automotive industry in the next decade –all new vehicles registered from 2035 will have to be zero-emission.
On top of that, the revised alternative fuel infrastructure regulation requires member states to expand charging capacity and install charging and fuelling points on major highways.
The package has a crucial impact on both carmakers in Europe but also on overseas suppliers.
The proposed CO₂ reduction target for cars of 55% by 2030 will be challenging and requires a binding target for governments to build the charging and refuelling infrastructure.
The new CO₂ target will speed up the structural transformation of the automotive value chain.
The extension of the EU's ETS to road transport fuels is welcome as it will put a visible price on carbon.
Electric vehicles will be favoured by a more friendly taxation regime.
Sustainability will relate to three types of regulations or directives. From 2026 we will have this ETS with an obligation to surrender allowances equal to the emissions from the regulated entities during the preceding calendar year by 30 April each year at the latest.
During the first year, the regulated entities will be required to hold a GHG emissions permit and to report their emissions for years 2024 and 2025.
The Renewable Energy Directive places a target at EU level for renewable fuels of non-biological origin, meaning hydrogen. We would have to have 2.6 percent of the share of the energy used in transport coming from hydrogen by 2030. We see this at the expense of advanced biofuels and we also see an increasing share of renewable in transport as the Commission wants us to do more by 2030 to achieve the 2050 targets.
The EU taxonomy is a classification system, establishing a list of environmentally sustainable economic activities that will support businesses, policymakers, and investors in fulfilling the Green Deal.
The taxonomy regulation entered into force on 12.7.2020 and establishes a basis for the EU taxonomy. The Taxonomy Regulation introduces six environmental objectives: (1) Climate change mitigation, (2) Climate change adaptation,(3) Sustainable use and protection of water and marine resources, (4) Transition to a circular economy, (5) Pollution prevention and control,(6)Protection and restoration of biodiversity and ecosystems.
There are four criteria under the taxonomy regulation which an economic activity must meet in order to qualify as environmentally sustainable: (1)contributes substantially to one or more of the sic environmental objectives, (2)does not significantly harm any of the six environmental objectives, (3)complies with the minimum safeguards, and (4)complies with the technical screening criteria.
The EU Taxonomy will cover the transport sector (including passenger cars and light commercial vehicles, infrastructure enabling low carbon road transport & manufacture of low carbon technologies for transport)
Investors will ask how the activities of respective companies align with the EU Taxonomy.
The EU Taxonomy will also affect businesses beyond Europe –if a European company operates globally, the EU Taxonomy lens will most likely apply to their global operations.
The EU Taxonomy will be a basis for mandatory nonfinancial reporting.
RRP unveils new, more ambitious targets for electric charging stations. The Romanian National Recovery and Resilience Plan takes into account the 30,000 target and sets new milestones for 2026 broken down by financing source
The Plan itself will support investments in 264 charging points across the TEN-T Network.
According to the Romanian alternative fuels deployment strategy for the transport sector 30 new filling stations for CNG & LNG vehicles were to be installed across the TEN-T Network. The 429 new TEN-T Core project will thus each be equipped with charging/recharging points for alternative fuels."
Full recording of the event here
---
Trending Now