Florin Raducu, SAS: "The automotive industry will become one of the largest data producers in the world"
Posted On November 18, 2021
---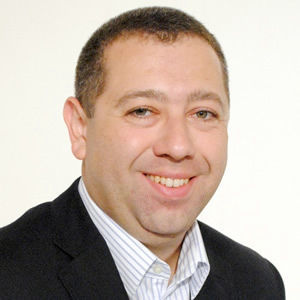 "Technology adoption is not linear. For each technology boom we have two main factors. Several technologies must converge. For example, when the iPhone was launched, we had processing power, the touchscreen, the resolution. So, we had several technologies that converged to make the iPhone possible. The second factor is a new business model, which is just as disruptive as technology. In the case of electric cars, we also have the factor of environment regulation that is accelerating this change," Florin Raducu, Senior Account Executive, SAS said during Automotive Forum 2021.
"The automotive industry and the electric vehicles are generating huge amount of data. Modern cars generate between 24 gigabytes – 3.5 terabytes of data every hour. Cars are becoming computers on wheels. Data generated is becoming more important than the car. Automotive is turning into a data-driven industry. The automotive industry is currently going through a semiconductors crisis, which are data transportation devices. Cars run on data and the automotive industry will become one the largest data producers.
We sell software and applications that can manage huge volume of data. SAS is an American corporation that was created about 45 years ago initially as an institute for statistical analysis. Initial projects were developed with NASA and with the agricultural department of the US government. The company grew steadily into a multinational corporation with around 15,000 employees. SAS is recognized as leader in data science and artificial intelligence.
We have more than 2,800 customers in manufacturing worldwide. About 75 percent of manufacturing companies in the Fortune 500 rely on SAS. Most of the aerospace and medical device companies are using our technology.
There are two main areas where SAS can help an organization. The first area is inside the plants. Data is gathered from open sources and devices across production and supply, is optimized, analysed, and then transformed into business language in order to reduce costs and to optimize business processes.
The other main area is outside the plants and is represented by clients and distribution chains. Customers are more demanding and less loyal. Data helps create a customer profile and a personal engagement strategy to better customer needs and create a long-lasting relationship. SAS solutions reduce cost, improve productivity, and minimize risk. We use IoT and AI to optimize business processes, enrich customer experience and create new value chains."
Full recording of the event here
---
Trending Now