Volvo to invest one billion Euro in Torslanda plant for next-generation fully electric car production
Posted On February 8, 2022
---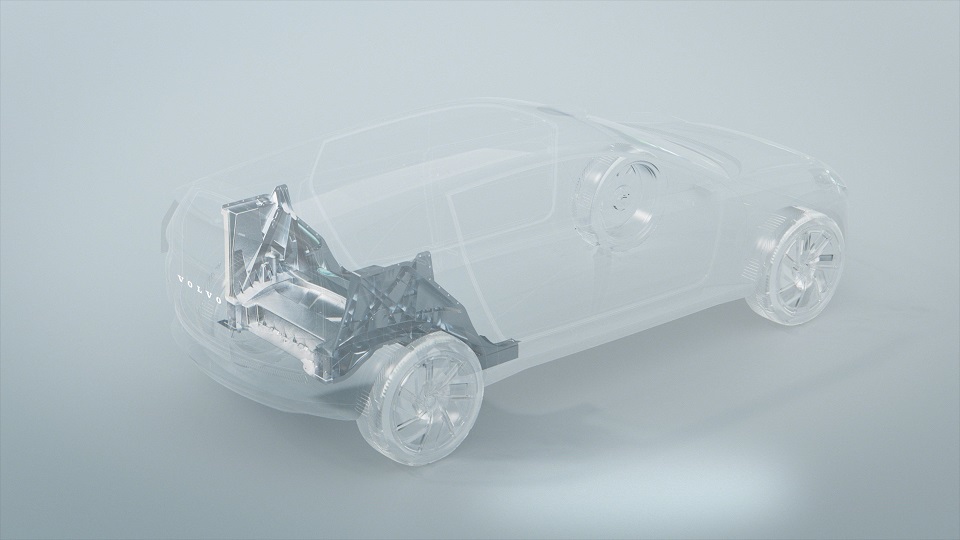 With its next generation of pure electric cars, Volvo aims to offer customers a longer range, quicker charging and lower costs, and reach new milestones in automotive safety and sustainability. To realise these ambitions, Volvo will invest one billion Euro in its Torslanda manufacturing plant in Sweden in the coming years, in preparation for the production of that next generation of fully electric cars.
As part of the planned investments, the company will introduce a number of new and more sustainable technologies and manufacturing processes in the plant. These include the introduction of mega casting of aluminium body parts, a new battery assembly plant and fully refurbished paint and final assembly shops.
The introduction of mega casting of aluminium body parts for the next generation of electric Volvo models is the most significant change implemented as part of the investment package. Mega casting creates a number of benefits in terms of sustainability, cost and car performance during the car's lifetime.
Casting major parts of the floor structure of the car as one single aluminium part reduces weight, which in turn improves the energy efficiency and thereby the electric range of the car.
Other benefits from mega casting include reduced complexity in the manufacturing process. That in turn creates cost savings in terms of material use and logistics, reducing the overall environmental footprint across the manufacturing and supply chain networks.
The upgrade of the paint shop involves the installation of new machinery and implementing new processes, which are expected to support the ongoing reduction of paint shop energy consumption and emissions.
A new battery assembly plant will integrate battery cells and modules in the floor structure of the car, while the assembly shop is being refurbished for the accommodation of the next-generation fully electric cars – for example, with a new 'marriage point' where the top body and the floor of the car meet for the first time.
The Torslanda plant has an annual production capacity of 300,000 cars and is one of Volvo Cars' longest-operating manufacturing facilities. It was opened in April 1964 by the Swedish King, Gustaf VI Adolf, and was for a long time the largest single workplace in the country. Currently, the Torslanda plant operates on three shifts and employs around 6,500 people.
---
Trending Now