BorgWarner plant in Iasi is using 100 percent renewable energy
---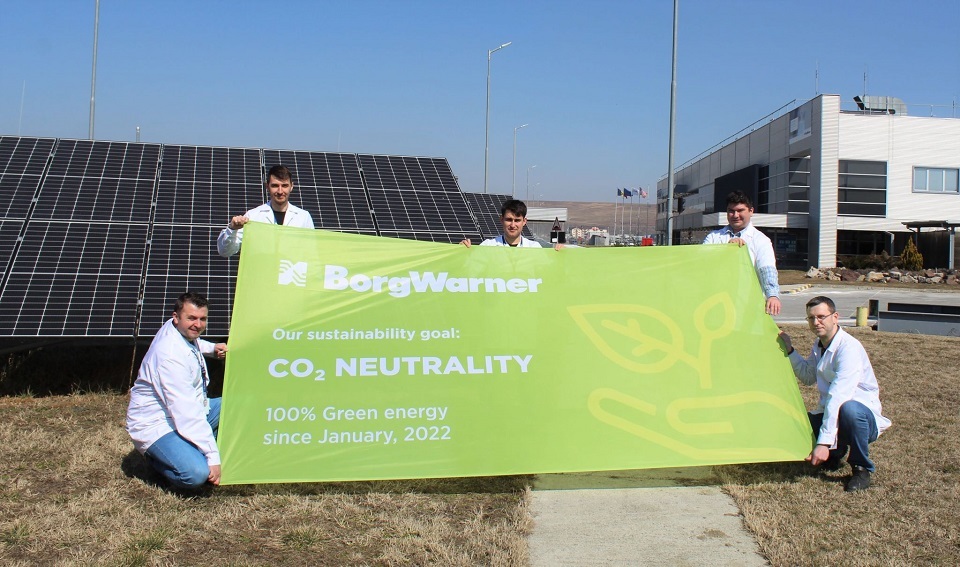 BorgWarner announced that its plant in Iasi, Romania is now using 100 percent renewable energy supplied by a wind farm located in southern part of the country.
"This effort, among others, pushes us toward our carbon neutrality goal by 2035," BorgWarner representatives said.
BorgWarner Iasi plant has started the path for a new journey, after the acquisition from October 2020. One of the biggest manufacturing plants from North-eastern Romania is focusing on the current trends from automotive, following customers' demands in terms of products, technologies, and quality standards. The company is constantly upgrading to the newest technologies standards and is modernizing the working environment for its employees.
A new canteen with places has been inaugurated in autumn 2021, offering hot meals and a variety of dishes for employees and contractors. The offices are also under a renovation and modernization process, aimed to bring a cosier atmosphere in this industrial environment.
The company is focusing on the future and has started to invest in human resources new projects, for the plant from Iasi, Romania. BorgWarner has started a dual class program for the young generations, in partnership with two educational partners, with decades of experience in educating the technical specialists. There are two groups of students, that have applied and have been selected for a three-year program in the dual education system, studying for becoming machine operators or electrical technicians. They have already completed 8 weeks of practice in the plant, learning how to use the newest technologies, in partnership with their tutors and mentors. The first graduates will enter as employees in the plant in 2023 and will start building a professional career within BorgWarner Iasi plant.
---
Trending Now