Christian von Albrichsfeld, Continental: "We have 1,000 open positions in R&D in Romania"
---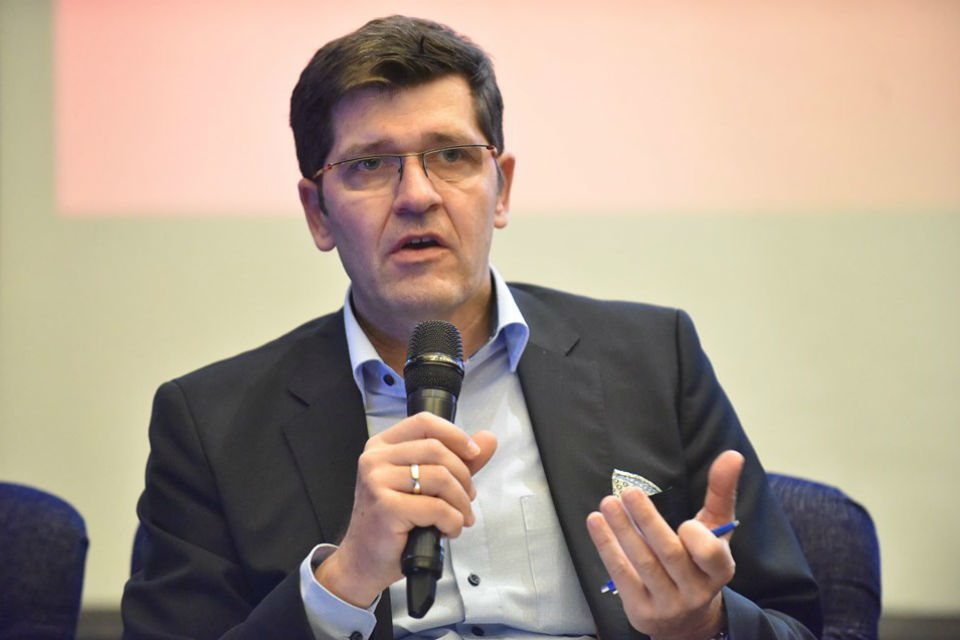 "It's very important to attract people but it's also important to be internationally competitive. One way of doing this is by offering a very modern working environment. We inaugurate a new R&D building with collaborative areas, invention areas, library, rooftop terrace etc.
We have about 1,000 open positions in R&D in Romania. We are still wanting to grow very much. R&D people are looking to work flexible, so we have a very flexible time model now. The employees can have an agreement with their manager and work from home or remote up to 100 percent of their time.
R&D people can now work everywhere on the globe, so any tax experiments or unpredictability in this area might make them leave the country," Christian von Albrichsfeld, Head of Country, Continental Romania said during Automotive R&D Power Breakfast organized by Automotive Today.
The automotive industry is facing problems with the lack of semiconductors and other materials. The global automotive industry is capable of producing 95 million cars every year, but currently we are somewhere at 80 million estimated for this year. We could produce more, the customers want more cars, but due to all these issues we cannot produce as much as we would like.
Regarding the transition to electric cars, certain components of these vehicles will be needed more in the future.
The future of mobility will be an ecosystem with connected cars. That ecosystem will allow us to choouse from different mobility options depending on our preferences. We will need partnerships with regional fleet providers, with car rental providers, with public transportation providers and so on.
There will be a lot of new possibilities and new players on the mobility market. Having partnerships with all stakeholders will help us find the best solutions. We also need partnerships with universities, which we already have established. In the future, we need to have more people working on software structure systems, cybersecurity, cloud technology, big data management, artificial intelligence, battery technology for electric vehicles, microelectronics.
We clearly focus on agile development, and we have to focus on the structure of the software so that maintenance will be easy.
Romania is having a structural problem, with only 5 million people workind and paying taxes out of a total population of 17-18 million people. In Germany we were discussing the same issue, but there the ratio is 50 percent of population working and contributing to the state budget. Coming back to Romania, the salaries were raised artificially in the last years, pushing the minimum salary and pushing state salaries. We have subsequently a big trade deficit, and regions with higher unemployment rates and poor infrastructure. We need to use the PNRR funds very wisely for connecting under development regions with the Western borders, in order to attract investors there."
Full recording of the conference: https://www.youtube.com/watch?v=1zD9i9Hq6aQ
---
Trending Now