Gunter Krasser, Infineon Technologies: "We should make smart use of PNRR money to increase the added value projects in Romania"
---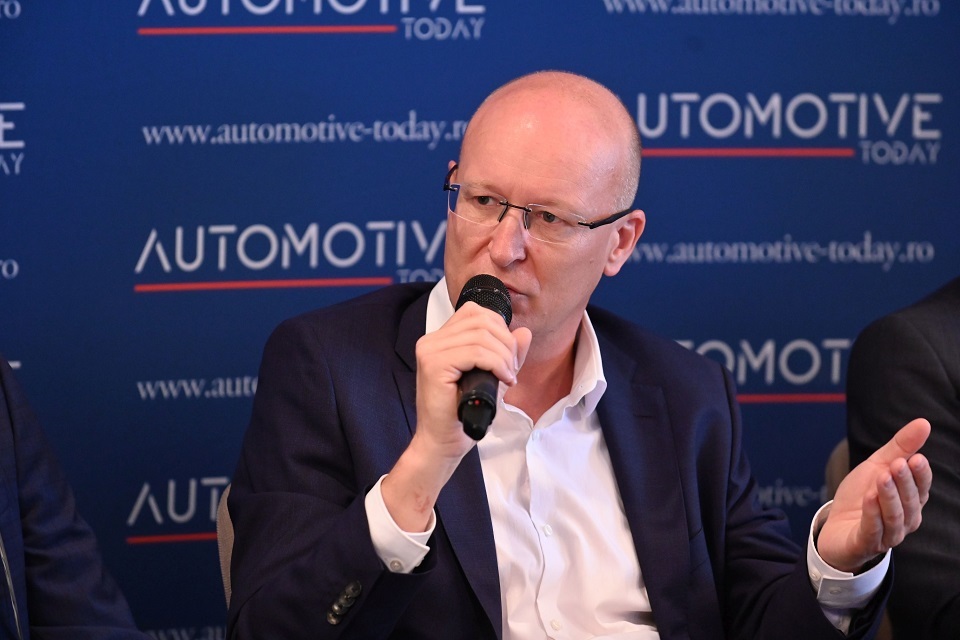 "In R&D everything starts with the people. Without competencies and people there is no R&D. R&D is also about attracting the people for our companies. We do this by content, by bringing interest in projects in our R&D centres in Romania. Bringing this content is one aspect, and compensation is the other one. When it comes to compensation, we have to create value for money for our businesses and here it's important that we all play on level playing field," Gunter Krasser, Vice President and Managing Director, Infineon Technologies Romania & CO SCS said during Automotive R&D Power Breakfast organized by Automotive Today.
"On one hand we hear about PNRR funds, and on the other hand we hear discussion about possible changes in the tax system. It's important that every player in the R&D field pays these taxes in the same way.
Beside this, R&D companies competing on a global scale need to have the right ecosystems in place.
We need competence centres, and I think there is still a lot of potential for that in Romania. One opportunity now is to use PNRR funds to really establish the right competence centres. We need to attract young people into specialized jobs that we need in the future. In my opinion, we should make smart use of PNRR money to increase the added value projects in Romania.
Cars are becoming smarter, safer, greener. This is a big opportunity for us because that means more semiconductors are needed. There is an opportunity to offer a lot of interest in projects to engineers. Content is one of the most important things to attract talent. We have to opportunity to attract engineers for new Infineon here projects in Romania."
Full recording of the conference: https://www.youtube.com/watch?v=1zD9i9Hq6aQ
---
Trending Now