Tobias Matter, Bosch Engineering Center Cluj: "Attracting people in the company is important, but retaining them is equally important"
---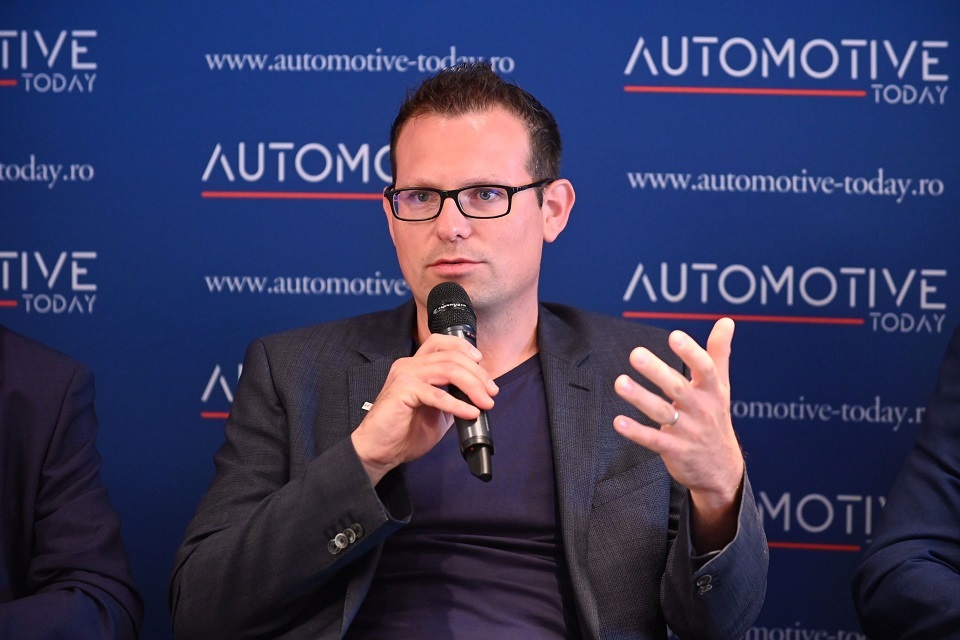 "To be competitive, we need to be attractive inside the international Bosch network. Locally, it's important to have the right variety of possibilities to attract talents. What we are striving for is and end-to-end responsibility on product development, really to be able to ensure that we can say we are producing content made in Romania because this attracts people. We also attract people abroad coming to Romania and working for Bosch.There are not so many companies offering this kind of variety of possibilities. To ensure innovation, to find the right people, you need to have the right content to attract people and then you are able to compete," Tobias Matter, Head of Bosch Engineering Center Cluj said during Automotive R&D Power Breakfast organized by Automotive Today.
"Our engineering centre is trying to develop end-to-end products and services. We have hardware, we have mechanics and we have software. Talking about software-defined vehicles, for example, we need to work on horizontal layers. We are working with Microsoft to set up and open an ecosystem so that other partners can join.
In cars there are a lot of computers which are running different features. Every ECU needs to be maintained, updated over-the-air and the next step is to connect all features. In the future, we can change the features of the car when selling it from an enterprise to a private person. We want to define this ecosystem together with other partners, so it's an open platform.
Bosch is technology open, so we don't limit ourselves to one area of activity. We are hydrogen ready, we are producing fuel cells. We also believe there is still potential in the combustion engine, considering renewable syntetic fuels which we can use as CO2 neutral.
Bosch is investing one billion Euro per year in electrification, which is an important trend in our industry. We have supplied products for more than 5 million electric vehicles.
Attracting people in your company is important, but I think retaining them is equally important. Leadership, leadership culture, company culture are important pillars for any company to attract people."
Full recording of the conference: https://www.youtube.com/watch?v=1zD9i9Hq6aQ
---
Trending Now