Schaeffler celebrates production of 5 million thermal management modules in China
Posted On August 26, 2022
---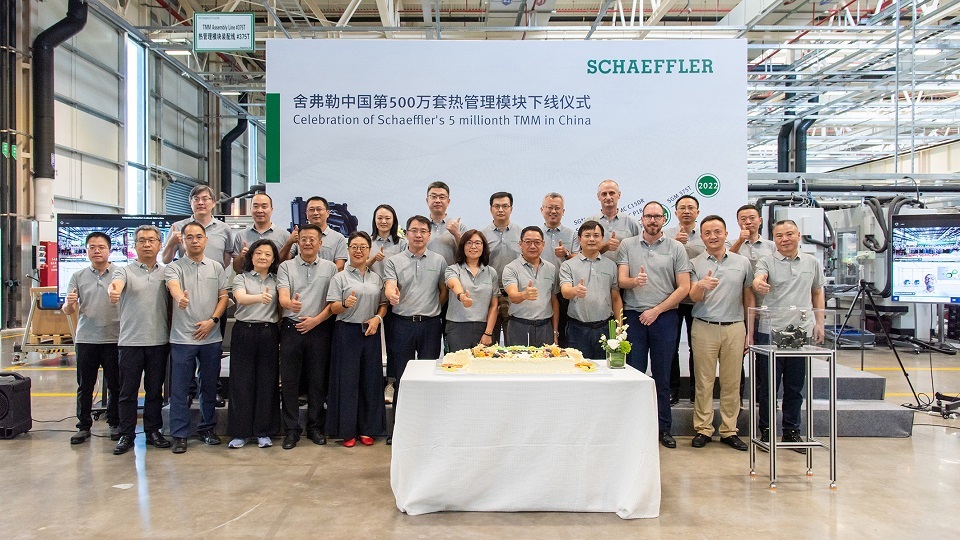 Schaeffler celebrated a new milestone in China: production of the 5 millionth thermal management module (TMM), marking a new stage for the company in TMM production and its business development.
"Thermal management modules are one of the important areas with high growth potential in our automotive business portfolio. I'm very pleased that our production has continued to make growth breakthroughs over the years with the hard work of our Chinese team and trusted support from our customers," said Dr. Chen Xiangbin, President Automotive Technologies Schaeffler Greater China. "It proves our product and technology as well as our local competence have been recognized by our customers and also shows our fast response to customer's needs via customer-oriented services."
From electric drives and hybrids through to internal combustion engines: thermal management plays an important role in improving powertrain efficiency and ride comfort as well as reducing CO2 emissions. In new energy vehicles, it helps to extend the driving range and improve safety of the electric drive system.
Schaeffler has been involved in series production since 2011 when it introduced the first thermal management module for use in a gasoline engine powertrain. Since then, both the module as well as its components have been consistently improved in product design, precision, efficiency, and integration level.
In 2016, Schaeffler started to produce thermal management modules in China and currently has production lines in its Xiangtan and Taicang manufacturing base. Over the years, Schaeffler has continued to localize its supply chain, adopt advanced manufacturing technologies to meet the increasingly growing demands from its customers and market with best-in-class quality, high cost-competitiveness, and reliable delivery, with market sharing increasingly growing and customers expanded to many local brands and joint ventures.
---
Trending Now