BorgWarner donates 20,000 euros to the Faculty of Electrical, Energy and Applied Informatics Engineering in Iasi
Posted On November 8, 2022
---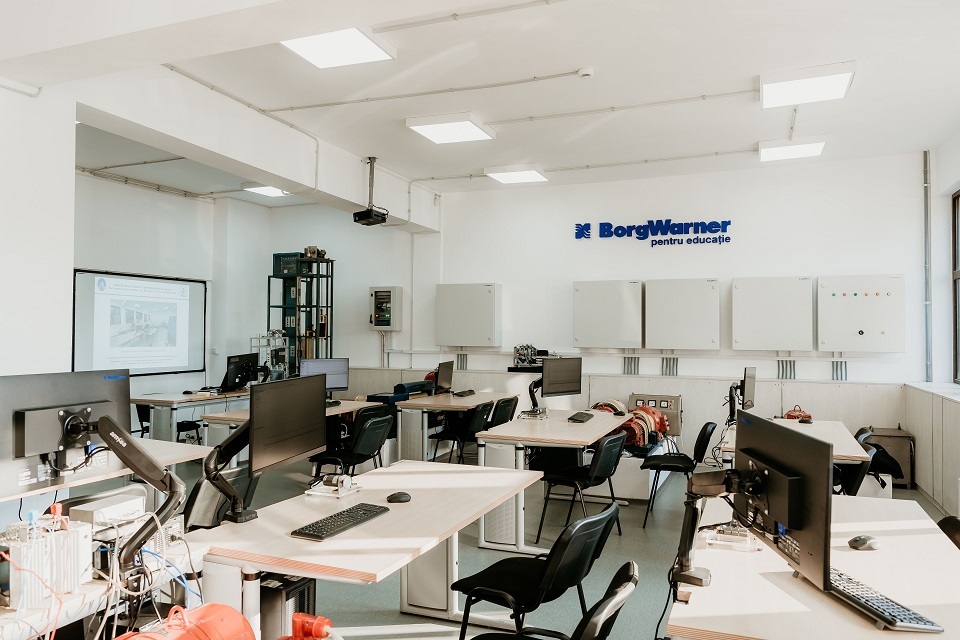 BorgWarner continues to invest in education by supporting students of the Faculty of Electrical, Energy and Applied Informatics Engineering (IEEIA) on their professional path to become well-trained engineers. The faculty received 20,000 euros through the BorgWarner Education Fund for the modernization of the Electric Actuation Laboratory. The money was invested in the purchase of specific equipment for the laboratory: electrical panels, electrical devices and motors, modern kits, interfaced with the computer, dedicated to the training of final year students for the numerical control of electrical drives. Also purchased: electronic power modules for making static converters dedicated to powering the motors. To carry out a didactic process adapted to the 21st century, but also for the comfort of the students during the laboratory applications, the latest generation monitors, smart teaching board, video projector, furniture, and other materials for arranging the space were purchased.
"Investment in technical education and upgrading the technology available in universities is essential for the progress of the industry. I am glad that the beneficiaries appreciate the effort that the BorgWarner Iasi plant is making to improve and create added value for their educational experiences. We are convinced that a modern laboratory and exceptional teaching techniques create the best circumstances for students so that they reach their full potential as electronics engineers. We value the partnership with IEEIA and the Technical University of Iasi and we are honoured to contribute to a successful career for students", says Dan Tetu, General Manager of BorgWarner Iasi.
The BorgWarner Fund for Education funds a win-win partnership for academia and the private sector. The faculty provides the necessary training framework, equipment, and modern applications for students, while companies employ well-trained graduates capable of working with the latest technologies.
---
Trending Now