Simona Almajan, NXP Semiconductors Romania: "In 2023 we will continue to boost the innovation on all CASE trends"
Posted On November 14, 2022
---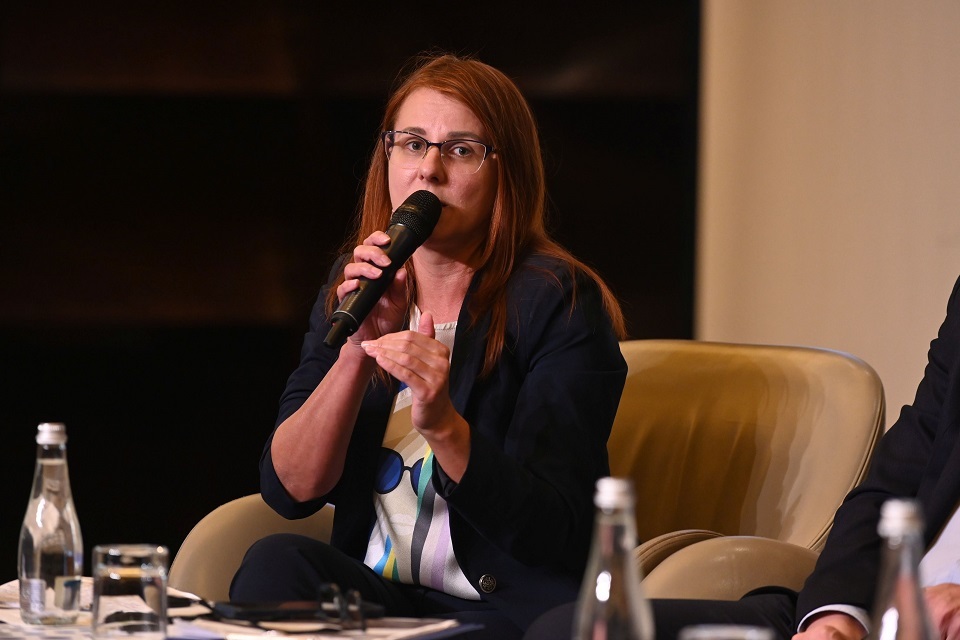 "From a technology perspective, the automotive industry is going through an inflexion point. Something very important is currently happening, like the launch of mobile phones and laptops on the market.
Now we are preparing for the self-driving cars, but not only for that. Connected cars, cars enabled by subscription, cars that are shared, cars that are electrified and autonomous. We've heard about the concept of software-defined cars, and OEMs are already working on new architecture for future cars.
Semiconductor companies likes NXP, tier 1 suppliers, software companies, start-ups and universities could work together to boost the innovation," Simona Almajan, Country Manager NXP Semiconductors Romania said during Romanian Automotive Forum 2022 organized by Automotive Today and The Diplomat-Bucharest.
"We are all in the same game developing the software and hardware for future software-defined vehicles. We need to pay more attention than ever to the security of the cars.
We have done a lot; we have launched new products on electrification. We have made important progress and innovated a lot this year.
In 2023 we will continue to progress and boost the innovation when it comes to all the CASE trends. We will continue to invest in radar algorithms because the cars will need to "feel" the environment in difficult conditions.
We have started to work more and more with universities, with research labs, with start-ups in Romania.
Electrification is one of the CASE trends and there is a continuous focus on developing the technology for batteries, charging stations etc. In 2030, it is expected that 60 percent of the cars will be electric. We see great progress from one half of the year to another."
Full recording of the conference:
---
Trending Now