BorgWarner Romania opens medical clinic for its employees in partnership with the Regina Maria Health Network
Posted On November 16, 2022
---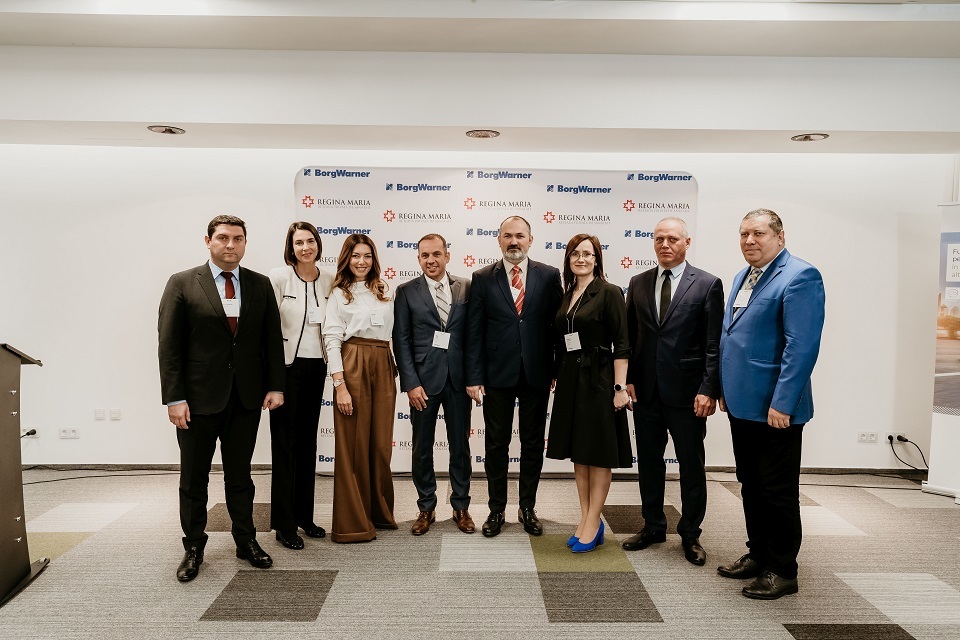 The first private medical clinic, opened on an industrial platform in the North-East of Romania, was officially inaugurated in the premises of the BorgWarner factory in Iasi. The new Regina Maria clinic provides 24/7 support and 100 percent free medical services for BorgWarner employees.
The clinic has an area of ​​110 sqm and offers services for five medical specialties: occupational medicine, internal medicine, rheumatology, endocrinology, and laboratory analyses; all of which are available directly at the factory for employees, as a benefit offered by BorgWarner Romania for the approximately 2,000 employees.
"As an employer we value the most important things in life: work-life balance, the health and safety of our colleagues and their families. And we chose the best medical partner to take care of the health of BorgWarner employees. The new medical clinic is a natural evolution of this partnership and is ideally located close to our colleagues who can immediately benefit from personalized medical services for their needs. We are pleased to offer BorgWarner employees the best conditions to take care of their health, just a few steps from the workplace", said Dan Tetu, General Manager of the BorgWarner Iasi factory.
The investment is the result of a long-term partnership with the Regina Maria Network, which includes medical subscriptions and health benefits for employees and their families.
---
Trending Now