Lucian Matei, 3M: "Our R&D centers worldwide are working to offer new solutions for the automotive industry"
Posted On November 16, 2022
---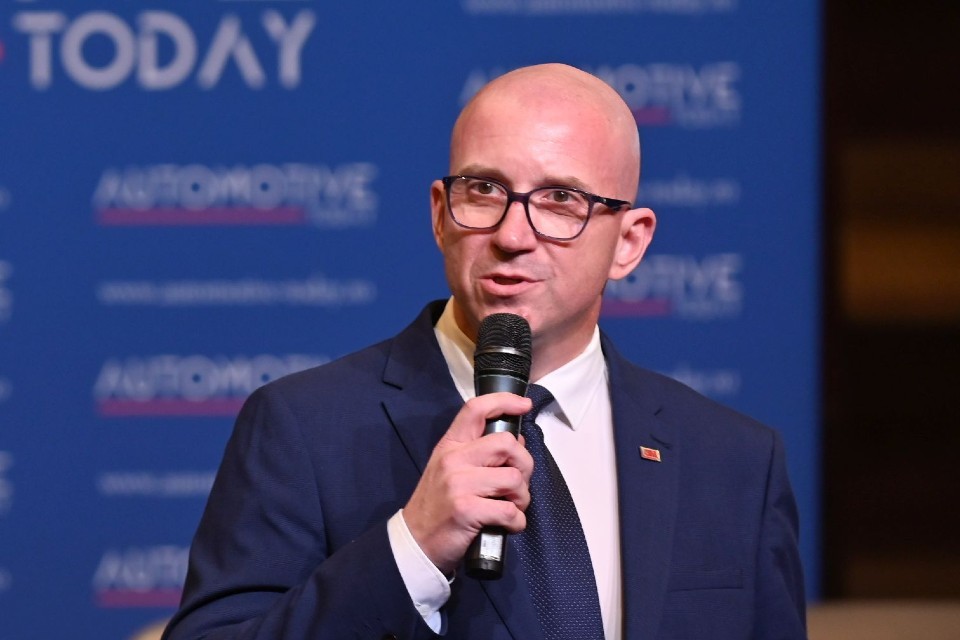 "3M is an innovator. We are a diversified science and technology company. We are serving a lot of domains. We have four business groups, four pillars to offer our products to the manufacturers: safety & industrial, transportation & electronics, healthcare, consumer.
We are addressing top industries such as automotive. We have more than 8,000 researchers, more than 126,000 patents and 55,000 products," Lucian Matei, Sales Development Leader, 3M Romania said during Romanian Automotive Forum 2022 organized by Automotive Today and The Diplomat-Bucharest.
"Our safety & industrial business group includes 6 portfolios. We can combine many products and solutions to create specific solutions for the automotive industry. We have transportation & electronics business group with 5 portfolios able to provide great solutions that are answering to the customer needs in facing the current challenges for the automotive market.
3M started in automotive more than 110 years ago. We invented abrasives and the masking tapes, and we offered the automakers interesting ideas to perform better and to increase their productivity.
We know the nooks & crannies of auto design, manufacturing & repair, from helping OEMs improve fuel economy with light weighting solutions, to helping auto body specialists revolutionize painting process.
We have 46 proprietary technological platforms that are offering materials, processing, capabilities, and applications. 31 of them are related to automotive.
Our R&D centers worldwide are working to offer new solutions for the automotive industry. We are aligning our approach to major trends in the automotive industry, and we are trying to solve the challenges for the players in this market."
Full recording of the conference:
---
Trending Now