Continental reveals new braking system for electric vehicles
Posted On November 25, 2022
---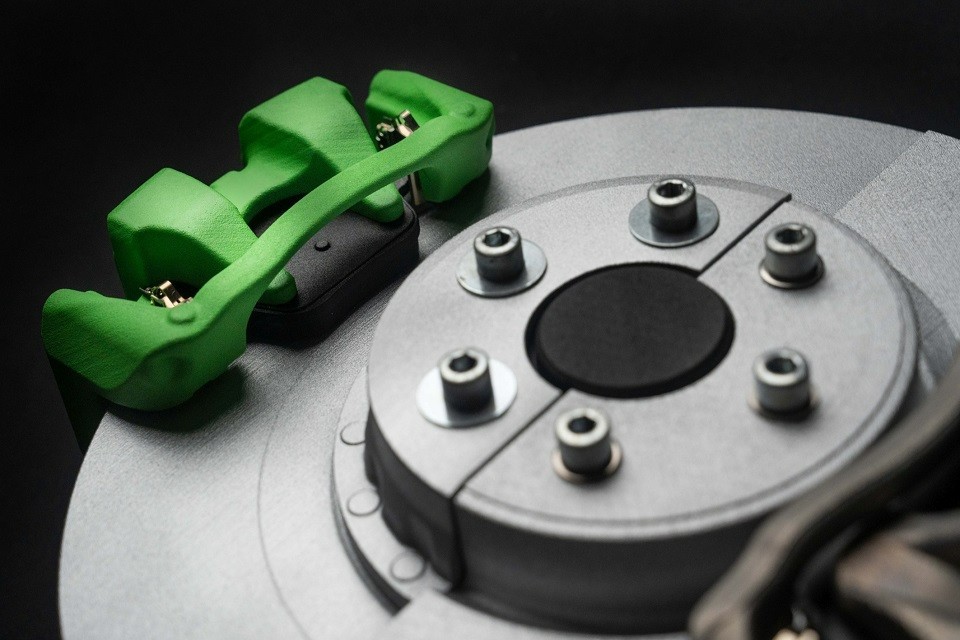 Continental has designed a new brake system to increase the range for future electric vehicles. The so-called Green Caliper, a newly developed brake caliper for disc brakes, is lighter than previous designs and has a lower residual brake torque.
In combination with the brake disc, the lower mass – in individual cases up to five kilograms per brake – and the reduced friction between brake pad and disc contribute to increasing the range of an electric vehicle.
The Green Caliper design is the result of a system analysis of the brakes in the vehicle. The new fist caliper brake precisely meets the requirements in an electric vehicle. Up to around 0.3 g of deceleration – in the comfort braking range – the foundation brake is hardly needed in the electric vehicle. The so-called blending area – i.e., the seamless transition between recuperation and foundation brake use controlled by the electronic brake system – only occurs beyond this point. The foundation brake is only active on its own during emergency braking. The developers at Continental have derived design changes from this changing requirement profile.
The Green Caliper's cast iron fist caliper is much more compact, and the brake pads are smaller and less thick, as they wear out more slowly. Thus, the mass of the caliper is reduced. At the same time, the smaller brake caliper with its lower bridge height enables the installation of a larger cast iron brake disc. Due to the reduced thermal load, the disc can be made significantly thinner, which saves further weight. Since the brake engages further out on the larger disc and thus achieves high deceleration power with the same clamping force due to the longer lever arm, the braking performance is optimal at the same time.
---
Trending Now