Mercedes-Benz launches new digital service for in-car payments
---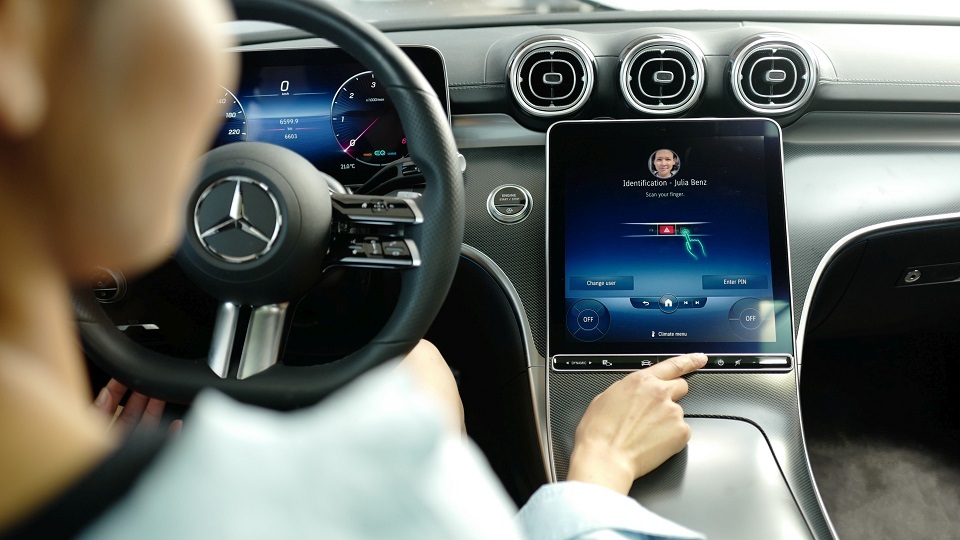 Since March, Mercedes-Benz customers in Germany are able to authenticate payments via an in-car fingerprint sensor. With the new digital payment service Mercedes pay+, Mercedes-Benz introduces native in-car payments: the vehicle itself now enables biometric two-factor authentication in conjunction with the fingerprint sensor.
It is no longer necessary to type in a PIN on the MBUX infotainment system or to use an additional mobile device such as a smartphone to verify a payment in the car. Instead, the car itself turns into a payment device.
The first Mercedes-Benz models available with fingerprint sensors are the EQS and EQE series, the Mercedes-Benz S-Class and C-Class, and the new GLC. Mercedes-Benz is the first car manufacturer worldwide to integrate Visa's Delegated Authentication and Cloud Token Framework technology to enable native in-car payments. Visa Cloud Tokens provide an additional layer of security as they help to protect and encrypt sensitive payment information by converting data and storing it securely.
---
Trending Now