Ford reveals the new all-electric Explorer crossover
---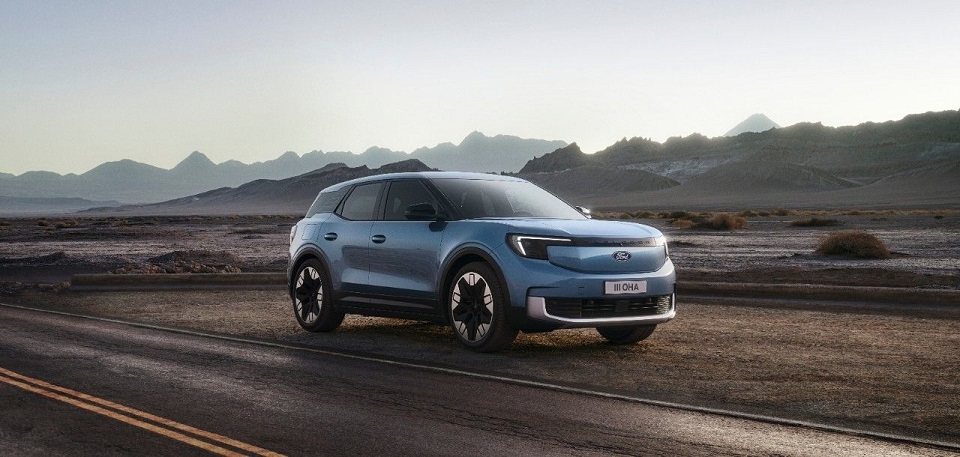 Ford today revealed the new all-electric Explorer, the first in a wave of innovative new electric vehicles from the American car manufacturer.
The mid-size crossover has seats for five across two rows and is engineered and built in Germany. Features include a SYNC Move 2 movable touchscreen and fully connected infotainment system with audio tailored to the interior, wireless app integration and advanced driver assistance technology.
"Explorer is a trailblazer for a new breed of exciting Ford electric vehicles. Steeped in our American roots but built in Cologne for our customers in Europe, it is road trip-ready for the big adventures and fully loaded with everything our customers will need for their daily drives," said Martin Sander, general manager, Ford Model e, Europe.
At the forefront of Ford's electric vehicle charge, the new all-electric Explorer is the company's first electric vehicle to be built at scale in the new Ford Cologne EV Centre in Germany. Ford in Europe is committed to offering an all-electric portfolio of passenger vehicles by 2030.
Explorer's SYNC Move infotainment system features a movable 15‑inch touchscreen that can slide up and down to suit the driver and conceals a private locker storage space for valuables. A compartment for two large smartphones comes with a wireless device charger as standard, and SYNC Move provides wireless compatibility with Android Auto and Apple CarPlay.
Available in two versions – Explorer and Explorer Premium – the new all-electric Explorer can be ordered from later this year, with pricing anticipated from less than €45,000. Reservations are now open at Ford official websites across Europe.
---
Trending Now