Schaeffler: Ten tons of counterfeit rolling bearings destroyed
---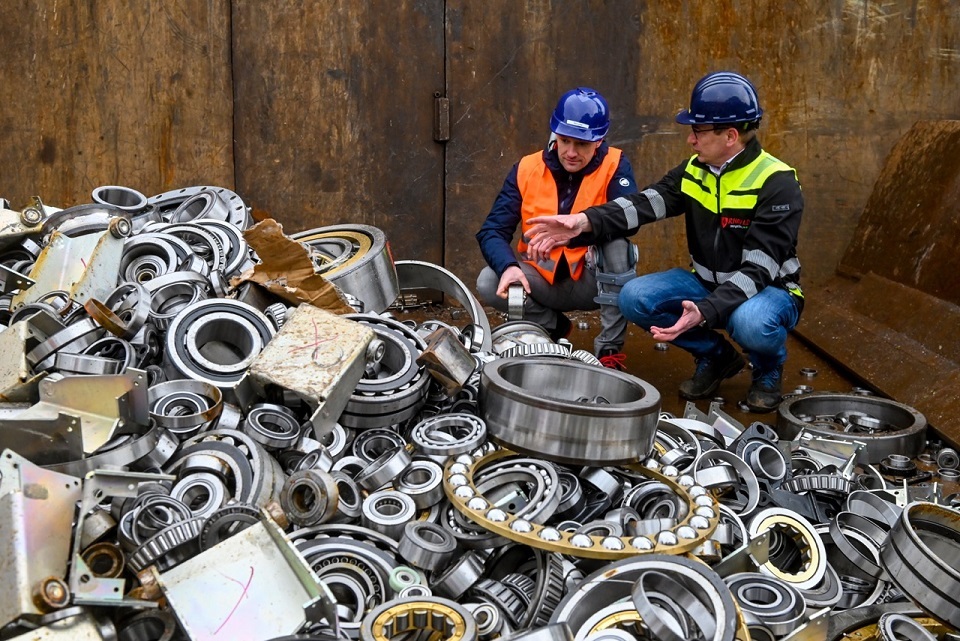 Global automotive and industrial supplier Schaeffler announced it takes regular action against counterfeit products. The company has now had around 30,000 counterfeits with a total weight of ten tons destroyed in Schweinfurt (Germany).
At the company premises of Riwald Recycling Franken GmbH in Schweinfurt-Sennfeld, the products were so heavily damaged in the first step of the destruction process that their further use is impossible. The scrap will now be compressed and subsequently melted down in a steelworks – in this way, the resource steel is returned to the recycling loop.
"Counterfeit products are a major safety risk for man and machine," says Dr. Edgar Duschl, Senior Vice President Intellectual Property at Schaeffler. "A defective bearing can lead to requirements for premature maintenance, machine downtimes, and thus enormous costs for the operator – or even result in a sudden total failure or even worse, an accident with personal injuries."
After being discovered, the counterfeit rolling bearings are seized on site. They are kept as evidence until completion of the ongoing proceedings. In many cases, the counterfeit products are subsequently destroyed locally. The counterfeits that have now been destroyed in Schweinfurt mainly originated from investigations in Europe over the past two-and-a-half years.
The damage to German companies caused by product piracy is estimated by the VDMA (German Machinery and Equipment Manufacturers Association) at around 6.4 billion euros annually.
---
Trending Now