Schaeffler electrifies municipal utility vehicles with in-wheel electric drives
---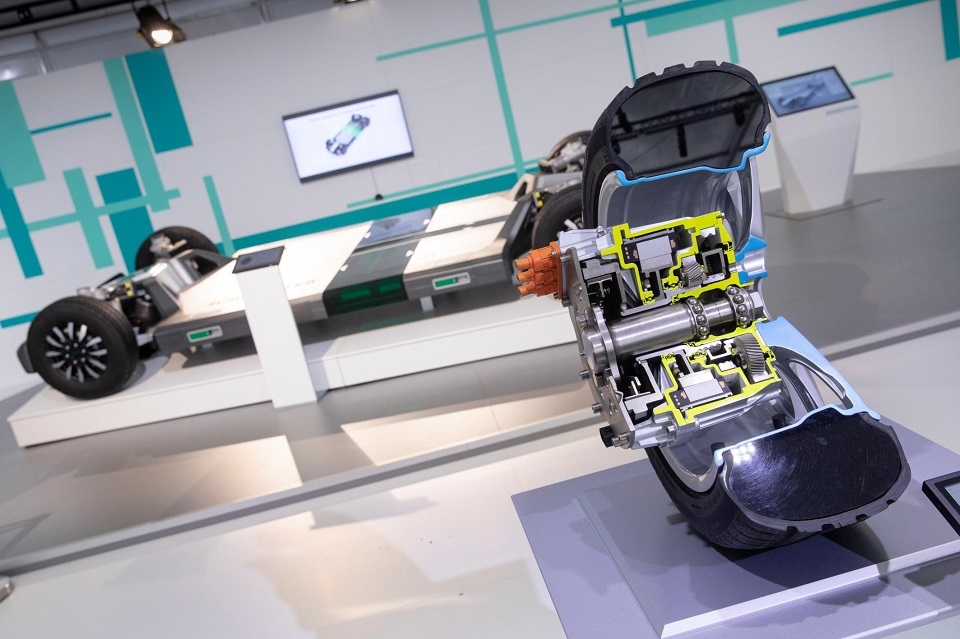 Three manufacturers of compact municipal vehicles are gearing up to incorporate electric wheel hub motors made by Schaeffler into their production lines in the coming months, a company release shows.
Fully electrified, their road sweepers, vans, and snowplow vehicles will operate with zero local CO2 emissions, leading to improved air quality in urban areas. "Schaeffler is reinventing the drive systems used in small, lightweight electric utility vehicles in our inner cities," said Matthias Zink, Schaeffler's CEO Automotive Technologies.
The defining feature of the new wheel hub motors is that all the components needed for propulsion and braking are integrated directly into the wheel rim, rather than being positioned centrally or mounted on the drive axles.
One of the first companies to be launching a multifunction vehicle comprising Schaeffler wheel hub motor technology onto the market this year is Jungo. Jungo and Schaeffler have been partnering to tailor the drive technology to the specific everyday requirements of commercial street sweeping. "The electric in-wheel motors and braking technology eliminates the need for oil changes and greatly enhances our vehicles' performance in terms of efficiency, power-to-weight ratio, safety, handling, and braking reliability," said Jungo founder and CEO Nicolas Jungo.
---
Trending Now