OTP Leasing finances the electric vehicle fleet of e-Mobility Rentals
---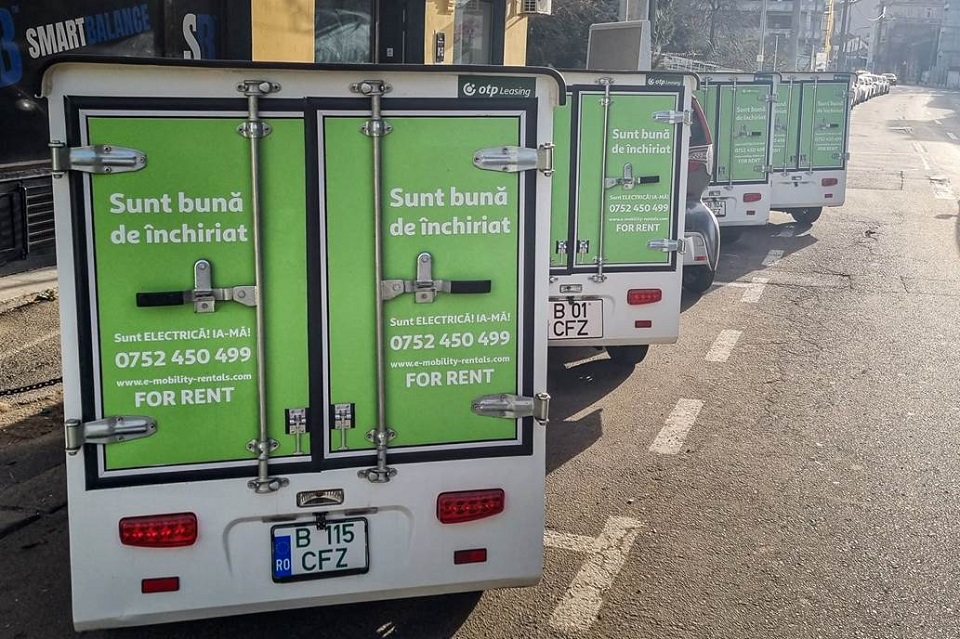 OTP Leasing, part of the OTP Bank group of companies, has financed the green vehicle fleet of e-Mobility Rentals through financial leasing. This financing marks the beginning of a partnership that will support the purchase of 400 electric vehicles for the company's fleet by the end of 2024. Currently, e-Mobility Rentals green vehicles are used by companies in the food delivery industry and hypermarket chains, with plans to expand into other industries.
"One of the biggest current challenges is sustainability, in all its forms, and I believe it is important for every organization to support the achievement of global environmental, social, and corporate governance objectives. Through the personalized financing solutions offered by our company, we have set ourselves the goal of making a significant contribution to the transition towards a green culture, primarily through the financing of electric and hybrid vehicles. We have taken a major step in this direction, considering the opportunity of the partnership we have started with e-Mobility Rentals, which we consider as being a strategic for the local market. With this financing, we are closer to achieve our ambitious goals of financing new projects that support technological innovation and reducing the carbon dioxide emissions of existing and future fleets within OTP Leasing portfolio," said Lucian Bazna, Chief Business Officer, OTP Leasing Romania.
E-Mobility Rentals offers renting services for electric vehicles with a range of up to 120 km and provides users with charging and battery swapping infrastructure that is highly efficient in terms of cost and time. According to the company's calculations, transportation through e-Mobility Rentals is up to 5 times cheaper than conventional fossil fuel transportation. The innovation proposed by e-Mobility Rentals represents a one-stop-shop solution for companies that need a financially efficient and environmentally safe way of transportation.
"e-Mobility Rentals represents today the best financial and ecological option for individual commercial transport. We have designed this solution so that it generates benefits for users and cities. Through this partnership, OTP Leasing Romania supports our ambition to expand the fleet of vehicles with interchangeable electric batteries and to increase the infrastructure of battery swap stations, both in Bucharest and throughout the country. From now on, we can increase our ability to help partners optimize their transportation and delivery budgets, reduce their carbon footprint, and get closer to achieving the ESG objectives that more and more companies are taking on.", said Eduard Anghel, CEO of e-Mobility Rentals.
---
Trending Now