Autoklass: Half of Mercedes-Benz sales in 2024 will be represented by electric vehicles and plug-in hybrids
---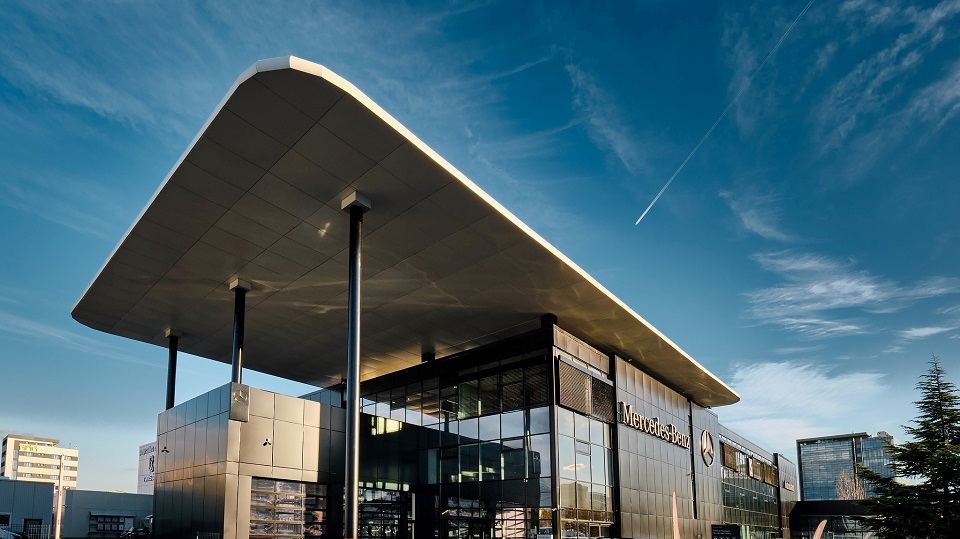 Autoklass aims for half of Mercedes-Benz car sales to be electric vehicles and plug-in hybrids by 2024. At the beginning of this year, Autoklass and Mercedes-Benz Romania inaugurated the first showroom built according to the MAR20X concept, following an investment of 1.6 million Euro, which aimed to expand the location in Bucharest and customize it according to the new standards of brand.
The new showroom has a potential sales volume of 350 units this year and will be able to service approximately 9,000 vehicles annually for mechanical-electrical, bodywork and paint work.
"In this special year for us, in which we celebrate 20 years since the establishment of Autoklass, we are delighted to offer our customers a new exclusive experience, built on the shared values of Autoklass and Mercedes-Benz, confirming our commitment to being the Official Home of Mercedes – Benz in Romania. We are glad that today Autoklass is the place where customers, partners and our entire team feel at home, professionally speaking. We believe that the evolution and success of our company is due to the long-term partnership we have developed with our customers and partners, to whom we thank for being with us", said Daniel Grecu, general manager of Autoklass.
"While the automotive world is changing, we remain true to our DNA as trailblazers – reinventing the processes behind innovations is what we've always pursued. It's what's driven us since the beginning and what's helped us navigate and innovate this industry. How do we translate this into the new reality? We're committed to not just improving the status quo, but changing it, beyond creating the most desirable vehicles. We're not just a car company, we let our innovation and clear goals speak for the Mercedes-Benz promise, and this new retail model welcomes customers into the world of modern luxury, giving them the feeling of belonging to something special," Amanda added. Zhang, CEO of Mercedes-Benz Romania.
Autoklass achieved a turnover of 233 million euros in 2022. In 2017, the car dealer established a network of electric car charging stations, which reached 70 charging stations this year.
---
Trending Now