Study: What types of used cars are chosen by consumers in Romania and CEE
Posted On August 23, 2023
---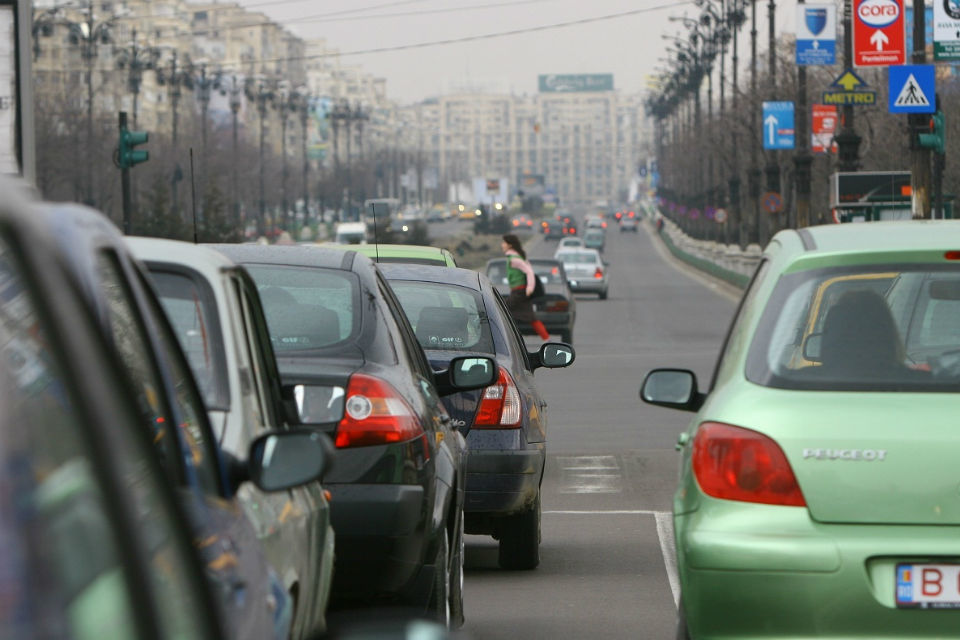 Mogo Romania, a company specializing in providing financing solutions for the purchase of used automobiles, conducted an in-depth study on the financing portfolio granted to individuals across five European countries, including Romania, Moldova, Latvia, Lithuania, and Estonia, investigating consumer preferences regarding used cars.
According to the results, most Mogo customers lean towards German vehicles with automatic transmissions and ages ranging from 10 to 15 years. Data reveals that 82.1 percent of Mogo buyers in Romania still opt for diesel cars, compared to the other analyzed countries experiencing a declining trend.
The study's findings underscore a preference for German automobile brands among consumers in this region. BMW, Volkswagen, and Audi have dominated the preferences podium across all five investigated countries. Although Volkswagen remains the primary choice in Romania and Moldova, its purchase percentage decreased from 24.4 percent in 2021 to 21.9 percent in 2023. In Lithuania and Latvia, Volkswagen holds the third position in purchase preferences, with shares of 13.9 percent and 12.9 percent, respectively, showing notable declines compared to previous years, by 4.1 percent and 3.1 percent. Conversely, Estonia stands out with a significant increase in Volkswagen car purchases, rising from 11.7 percent in 2021 to 14.9 percent this year.
Preferences for the BMW brand have consistently increased across most analyzed countries, except for the Republic of Moldova, where the percentage decreased by 1 percent over the last two years. A significant increase was observed in Lithuania, with a 2.7 percent rise in 2023 compared to 2021, followed by 2.6 percent growth in Estonia and Romania, reaching 17.5 percent in 2023 compared to 15.2 percent in 2021. Regarding Audi, even though most customers in Lithuania prefer this brand, sales decreased to 18.8 percent this year from 24.3 percent in the previous year. A similar trend is observed in Latvia, where Audi car sales accounted for 17 percent of this year's total sales, down from 21.6 percent in 2021. In Romania, Audi ranks third in customer preferences, consistently holding around 12 percent of total sales over the past three years.
"This study provides a detailed perspective on consumer preferences and buying habits in the region's auto market. We notice a clear preference among customers for German auto brands and a rising interest in vehicles with automatic transmission, except in Romania, where the percentage dropped by 1.9 percent in the past year. Thus, the rate of manual car purchases stands at 73.5 percent, well above the average of other countries, and it's increasing compared to last year when 71.7 percent of customers opted for such models", stated Ionuț Badiu, General Manager of Mogo Romania.
Automatic transmission on the rise in Eastern Europe
The preference for automatic cars has significantly increased in recent years, gradually replacing manual transmissions. In 4 out of the 5 analyzed countries, more customers prefer this type of transmission, with the most significant growth in Latvia, where the percentage rose from 42.5 percent in 2021 to 57.9 percent in 2023. In Lithuania, Estonia, and Moldova, the increases range from 1 percent to 3 percent, while Romania remains the only exception, experiencing a decrease from 28 percent in 2022 to 26 percent in 2023.
Diesel engines remain Romanians' preferred choice
While a growing trend towards electric cars is observed across Europe, with diesel engine models ranking fourth in Europe in terms of registrations, diesel models remain a top preference among Mogo customers in Romania. According to the data, 82.1 percent of Romanian buyers opt for diesel cars.
The preference for energy efficiency and concerns about fuel costs influence auto purchasing decisions. Diesel cars with low consumption continue to be popular, but their percentages are decreasing in most countries compared to 2021. Instead, customer attention is shifting towards more sustainable petrol, electric, or hybrid options. In Latvia, Mogo data indicates a significant decline in diesel cars, dropping from 88 percent in 2021 to 78 percent in 2023, while electric vehicles gain traction, representing 1.3 percent of sales. In Lithuania and Romania, the percentages of diesel car sales remain relatively stable, ranging from 86.4 percent to 82 percent.
"In the context of Romania's current auto market preferences, diesel engines remain a favored choice for Romanian customers. Our data shows that over 80 percent of buyers in Romania still opt for diesel cars, representing a low-consumption vehicle option with relatively lower maintenance costs. Considering trends in other European countries, we expect this percentage to decrease in the future", mentioned Ionuț Badiu.
Increasing age of used cars purchased
While the average lifespan of a car is estimated at 12 years, most Mogo consumers still prefer cars aged between 10 and 15 years. Romanians strongly prefer this segment, representing 76 percent of total sales, nearly 5 percent more than the previous year. Thus, in Romania and Lithuania, consumers prefer cars with a 15-year age, accounting for 12.6 percent and 16.6 percent of the total, respectively. In Lithuania and Estonia, cars aged 16 years are favored, with this segment increasing by 3 percent in this year's purchases compared to 2022. In the Republic of Moldova, 11 percent of total sales were represented by vehicles aged 17 years.
---
Trending Now