Eldrive Romania installs charging stations for electric cars in Supernova retail centers
Posted On September 8, 2023
---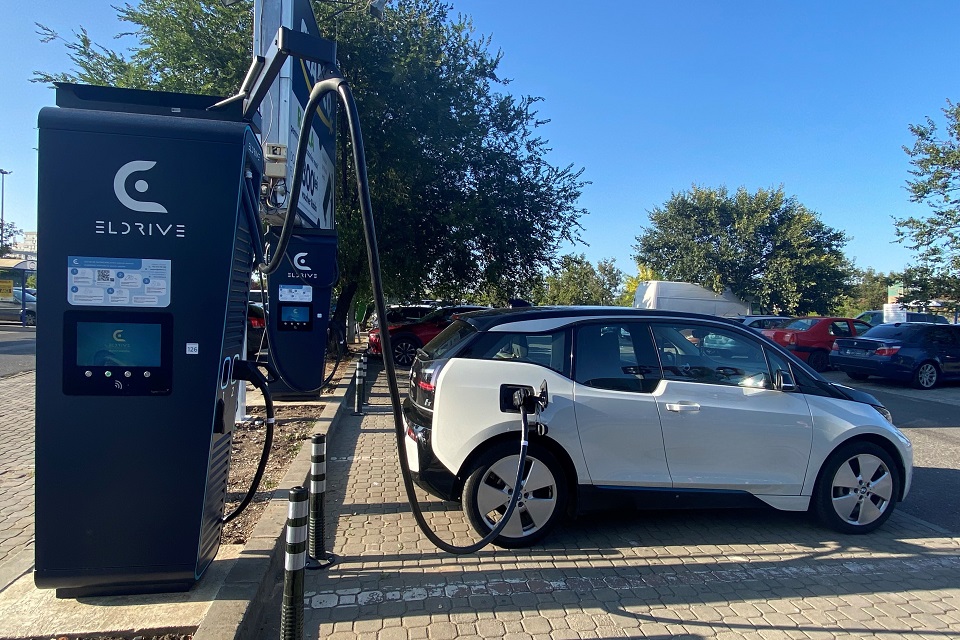 Eldrive Romania has started installing charging stations for electric cars in the parking lots of shopping centers owned by the Austrian real estate group Supernova. The Eldrive Romania charging stations included in the partnership with Supernova will initially be located in Pitesti, Bucharest (Pantelimon, Alexandriei, Lujerului), Bacau, Constanta and Drobeta-Turnu Severin.
By September 8, 2023, 8 charging stations were already put into use in Supernova Pitesti shopping complex, which can simultaneously serve up to 10 electric cars, respectively 6 stations in Bucharest (Cora Pantelimon parking lot), which can simultaneously charge 8 electric vehicles. Similar configurations are proposed for the following sites, designed according to the requirements of users in the area and adapted to the available space and technical conditions.
"We are glad to have found in Eldrive Romania a reliable partner and together we can offer our customers the opportunity to charge an electric car quickly, simply and affordably. Supernova Group supports on several levels the transition to a greener future, the partnership with Eldrive Romania being one of these components", said Markus Pinggera, Managing Director of Supernova Group.
"We continue the growth plans of Eldrive Romania network and to rely on key locations, such as those owned by Supernova Group. Together we have decided to offer an important benefit to the visitors of these shopping centers and install there high-performance charging stations", said Camelia Popescu (Sin), Country Manager Eldrive in Romania.
---
Trending Now