Vitesco Technologies in Romania – powering clean mobility
Posted On September 13, 2023
---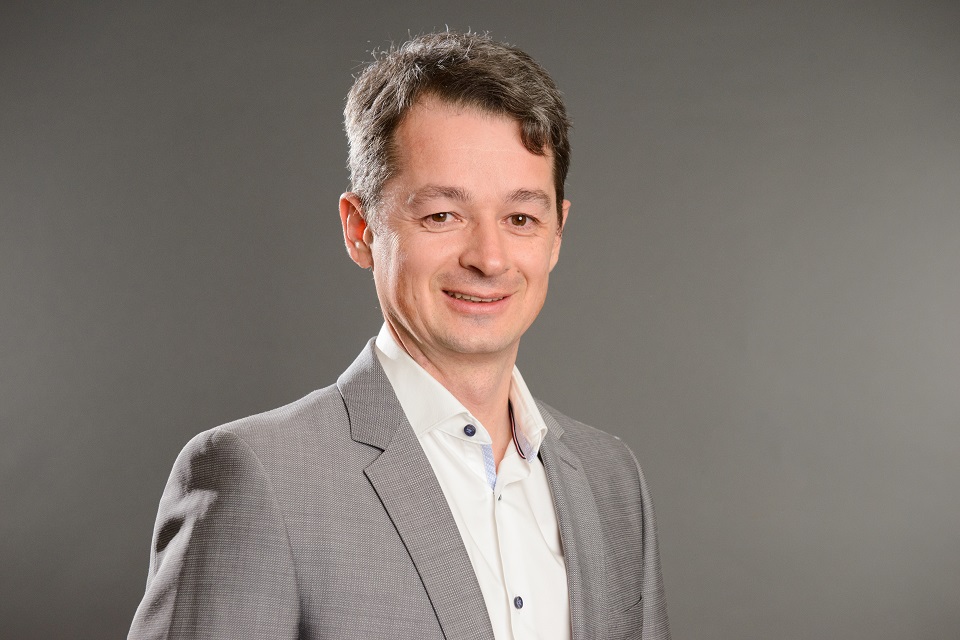 "Being a pioneer is not an easy task, pushing the boundaries of technology is not for everyone, daring to be different and taking the environment into consideration within all our endeavors is making us be better every day. Considering our stakeholders as our partners changes everything in our work. All these approaches, together, can ensure a sustainable mobility in our cities, in our countries, in our world", says Cristian Mihaly – Country Head for Vitesco Technologies Romania.
Vitesco Technologies in Romania
With three engineering locations, in charge with research and development, in Timisoara, Iasi and Sibiu, and one plant location in Brasov, Vitesco Technologies in Romania has the second biggest presence in Europe. About 10 percent of the employees of Vitesco Technologies are working in Romania, around 3.800 people changing the future of mobility. From the product perspective, our global company provides around 80 percent of the components required in electrified vehicles – for example, inverters, electric axle drives, battery management system, DC/DC converters. Many of them are a result of international teamwork, with contributions coming from our colleagues in Romania.
Always investing in the growth of the people and in the growth of the company
Due to this approach, this year, we are preparing the opening in Timisoara of the biggest qualification and validation laboratory in our company in Europe – and the second one in Romania, first being opened in 2021 in Iasi. As well as we brought new products to be made in the production plant in Brasov. And these are just two examples out of the many that convey our message that the future is electrified, and we are committed to make the e-mobility part of our present and future. Our people are the basis for our constant development and ability to adapt to the market.
What are you looking for in the future?
We will continue to push the boundaries of technology to increase the efficiency and range of electric vehicles. Our PARTNERING value is not just something we put on our company walls, but rather part of our DNA – being the basis of our approach when collaborating with our suppliers, customers, partners. Our people work in international teams that partner to create the best solution for our customers, taking the sustainability factor into their focus.
We are committed to Life Cycle Engineering (LCE) with the aim to optimize the ecological footprint of our products and make them climate-neutral over the long term, over the entire life cycle. By 2040, we are striving for climate neutrality along the entire value chain.
From global to local
Our reporting follows the leading reporting standards and frameworks: the GRI standards (Global Reporting Initiative), the SDGs (Sustainable Development Goals), the UN Global Compact (UNGC), SASB (Sustainability Accounting Standards) and the TCFD (Taskforce for Climate-Related Financial Disclosures).
We follow KPI at all levels and in all the locations of our company regarding sustainability – water consumption, waste management and recycling, energy efficiency, and CO2 emissions.
We established an internal certification for sustainable locations awarding our colleagues with the Green Plant Label in Gold, Silver, or Bronze. This year, our production plant in Brasov, has been rewarded with Silver following the measures implemented in 2022.
"According to experts, around 40 percent of new vehicles will have an electrified drive in 2025 and by 2030, electrified vehicles will account for more than 70 percent of global passenger car production. We work every day to have cities with less pollution. Expectations can be met and turned into reality with PASSIONATE, PIONEERING and PARTNERING approach.", says Cristian Mihaly – Country Head for Vitesco Technologies Romania.
Vitesco Technologies is a leading international developer and manufacturer of cutting-edge drive systems for sustainable mobility
With intelligent system solutions and components for electric, hybrid, and internal combustion drive systems, Vitesco Technologies is making mobility clean, efficient, and affordable. The product portfolio includes electric drives, electronic controls, sensors and actuators, and exhaust gas treatment solutions. In 2022, Vitesco Technologies generated sales of around €9.07 billion and employs a workforce of around 38,000 employees at 50 locations. Vitesco Technologies is headquartered in Regensburg, Germany.
Today, Vitesco Technologies worldwide established itself as an independent MDAX player on the market. The company is taking on a leading role among automotive suppliers in the shift toward electric mobility, offering powertrain solutions that deliver greater efficiency, higher performance and cleaner mobility. More optimization potential still needs to be tapped, above all the overall system level, for example through holistic energy and thermal management, battery preconditioning, or the high-voltage box with its variable output voltages, which can be used for map optimization. Once all known optimization measures have been implemented on the e-drive, its overall efficiency could increase by significant double-digit percentage – this changing the situation of an e-car owner especially in winter conditions.
---
Trending Now