Andrada Verdes, Leoni Wiring Systems Romania: "In 2024 we will become even more flexible; we will find better and more solutions"
Posted On November 13, 2023
---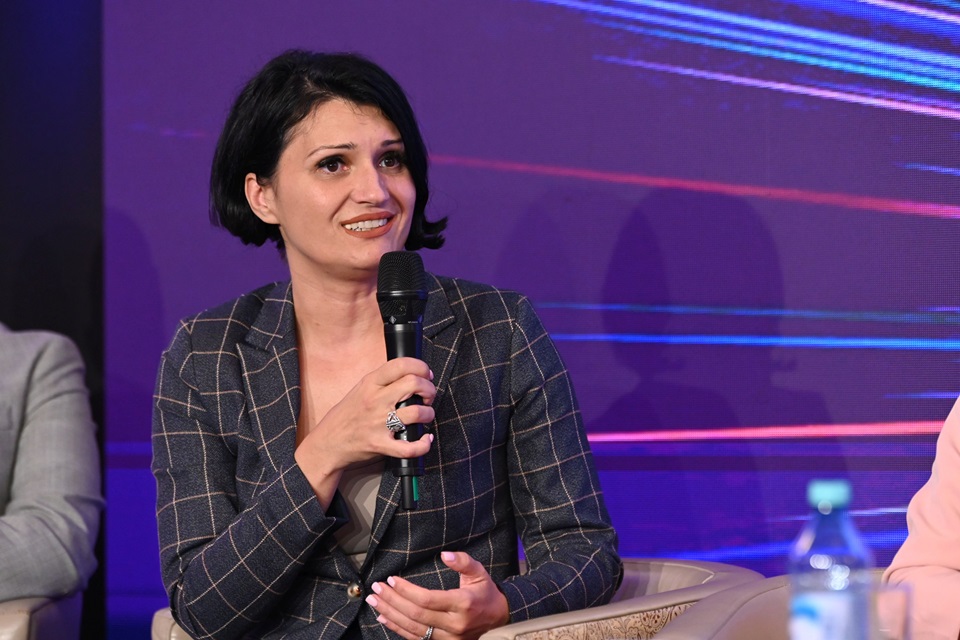 "This year came with many challenges for us. We opened the 10th factory in Romania. It is a source of pride and an act of courage to open a new factory in the current context. We are proud of the support of our partners. We have many new projects, many challenges. Digitalization and automation are very important," Andrada Verdes, Country Manager, Leoni Wiring Systems Romania said during Automotive 2023 Forum organized by Automotive Today and The Diplomat-Bucharest.
"We want to use the experience we have accumulated in production and come up with automation ideas in the coming years. We have many projects started during the last year, which materialized this year and have extraordinarily good results. We want to continue these projects in the future, to develop the Leoni family and the communities where we are present.
We have been looking at labour availability for some time. Our products are not simple, and we need the workforce at all levels and to evolve as much as possible over the years. We have started this process for a long time, and we have partnerships with universities, but it is not enough. We need technicians, mechanics, automatists, electronics.
We started a few years ago with some steps in the area of vocational high schools and professional schools. In all the counties where we operate, we have various partnerships with all vocational schools, we have built workshops, we bring children to learn with us.
Our educational system does not have enough strength to move things in the direction we want, and we have the obligation to help.
We are already working on the products of the future. We have been making wiring harnesses for electric cars for over 10 years and we recently started producing wiring harnesses for hydrogen powered cars.
In 2024 we will become even more flexible; we will find better and more solutions. We want to develop the business in Romania, and we want our factories to continue to have innovative products, we will continue to invest in education."
Full recording of the conference: https://www.youtube.com/watch?v=9P1kYtDifKc
---
Trending Now