Simona Almajan, NXP Semiconductors Romania: "2024 will be a positive year, but we must be careful about costs"
Posted On November 13, 2023
---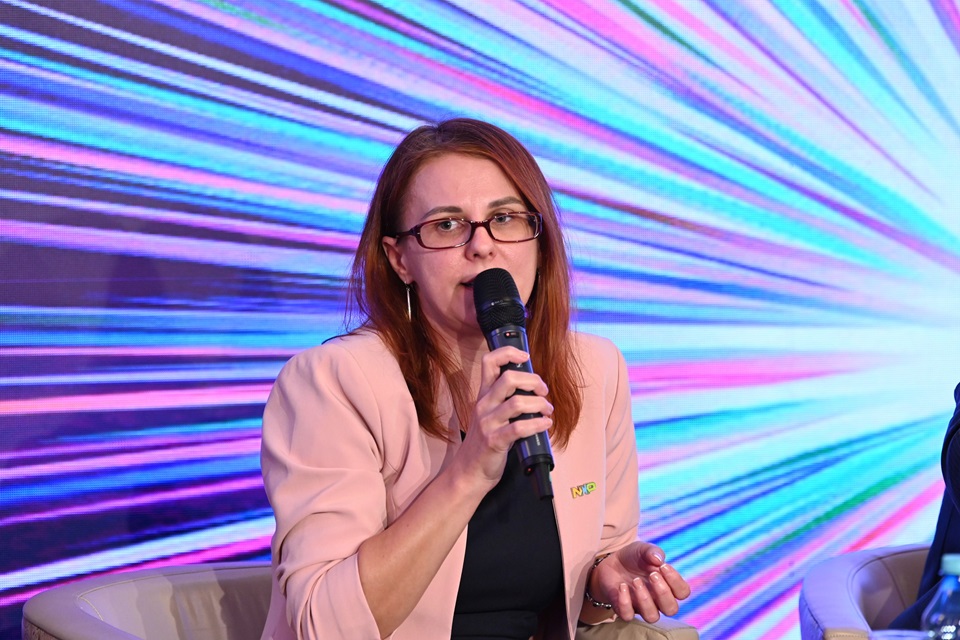 "The innovative potential in the automotive industry is extraordinary and we operate in all directions of CASE trends. We continue to develop solutions for connected cars. We are all waiting for cars that will be connected to the cloud and updated like mobile phones. This is where the challenge of cybersecurity, cloud development, etc. comes into play.
NXP offers dedicated chips for battery management, for electrification in general. We continue to address the CASE trends. We develop new advanced chips for new technologies and different traffic conditions," Simona Almajan, Country Manager, NXP Semiconductors Romania Said during Automotive 2023 Forum organized by Automotive Today and The Diplomat-Bucharest.
"One of the challenges is to reduce the time-to-market for products as much as possible. Any piece of software must be protected so that it cannot be broken by hackers.
In software-defined vehicles, we must have a series of sensors that capture the data and powerful algorithms that process the data and classify it, and then make decisions so that the passengers in the cars are confident that they can travel safely in autonomous cars future.
2024 will be a positive year, but we must be careful about costs. We will continue to innovate, we will continue to develop chips and software on existing technologies, but also on future technologies. We still have a little until the signing of the contract of 490 million euros for the investment in microchips, financed by PNRR."
Full recording of the conference: https://www.youtube.com/watch?v=9P1kYtDifKc
---
Trending Now