Adrian Dumitriu, MET Romania Energy: "We want to expand our portfolio of clients in the automotive sector"
Posted On November 15, 2023
---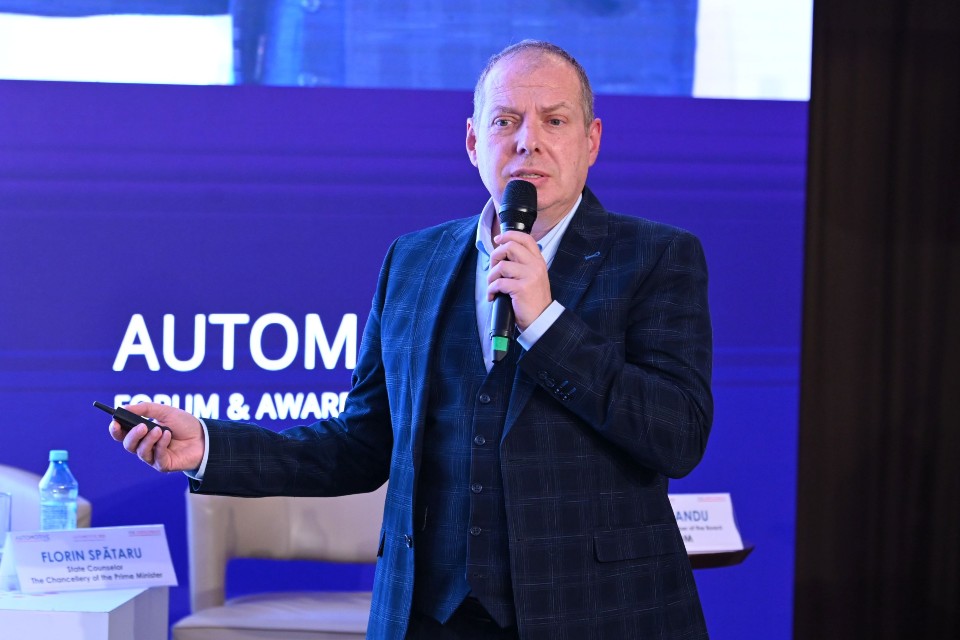 "We are an integrated energy company; we want to be partners with the industry. We are suppliers of gas and electricity. The transition to the economy without carbon emissions is a challenge for all of us and we take this challenge seriously, which we also consider an opportunity.
We have our own power generation capabilities. We offer a series of innovative products to help companies reduce their costs," Adrian Dumitriu, CFO MET Romania Energy said during Automotive 2023 Forum organized by Automotive Today and The Diplomat-Bucharest.
"We are a company present in 15 countries in Europe, which represents 75% of the GDP of the European Union. We have a tradition in terms of classic energy generation capacities, but also energy production capacities from renewable sources.
Now, the MET group manages an installed capacity of over 1,200 MW distributed in Europe. We have 395 MW installed in renewable energy. In 2024, we are going to put another 500 MW into operation at the EU level. In Romania, we have a 50 MW park that will come into operation at the end of next year.
Our company's plan is to reach 2000 MW installed in renewable energy by the end of 2026. We are considering photovoltaic energy, as well as wind farms. We are a solid company from a financial point of view, we have a capital of over 2 billion euros.
We can help companies in the industry to become prosumers, through the development of photovoltaic parks, both from the perspective of operation and from the perspective of balancing services. We have our own entity that offers balancing services, and we have know-how in the construction of such green energy generation projects.
We have been in Romania since 2009. Since 2015, we also have clients from the automotive industry, and we want to expand our portfolio of clients in this segment. This year, 15% of the energy delivered by us reached customers in the automotive industry."
Last year, the MET Group experienced significant growth in its LNG activities. In 2022, MET imported over 30 TWh of LNG cargoes to Croatia, Greece, Spain, Belgium, and the UK, thereby becoming one of the most geographically diversified LNG importers into Europe.
In 2022, MET also doubled its ambition in Green Energy to 2 GW of installed capacity in solar and onshore wind generation by 2026. The Group is planning to deliver the additional capacity through both its own Green Assets Division as well as through the newly established JV with Keppel. MET Group entered the renewables markets in four new countries in 2022 with acquisitions in Spain, Italy, Poland and Romania.
In 2022, MET Group's consolidated sales revenue amounted to EUR 41.5 billion (2021: EUR 18.1 billion), the total traded volume of natural gas was 109 BCM including futures (2021: 141 BCM), total traded electricity 67 TWh including futures (2021: 65 TWh).
---
Trending Now