Ford to open social entrepreneurship hub in Romania
---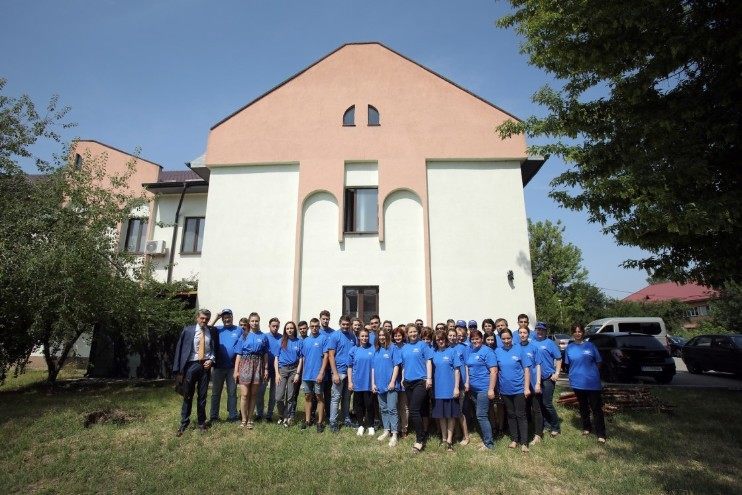 Ford Motor Company Fund, the philanthropic arm of Ford Motor Company, announced that the first Ford Resource and Engagement Center (FREC) in Europe is to be established in Romania, with a focus on social entrepreneurship.
The FREC Craiova is a collaboration with the Asociatia Pentry Educatie SV Oltenia (EDUCOL), a local non-profit organisation that seeks to maximise training, development and employment opportunities for young people; and with the City Hall of Craiova, which is providing building premises.
Underpinned by a one million USD investment over four years from the Ford Motor Company Fund in partnership with GlobalGiving, the new FREC will act as a social entrepreneurship incubator space where students and recent graduates from the University of Craiova can design and launch innovative and sustainable ways to drive social and economic progress. The aim is to positively impact the job growth, economic potential and quality of life for local residents in the Oltenia region.
The FREC Craiova, the fourth of its kind globally, will also help to bring together local non-profit partners, Ford volunteers, mentors and educational leaders to provide related employability and community programs – helping local residents learn new skills, develop new talents and celebrate community.
In addition to the multi-year agreement signed between GlobalGiving, Ford Motor Company Fund's international grant making partner, and EDUCOL, an additional 100,000 USD grant will also enable the building refurbishment to meet the specific needs of the FREC. Refurbishment work is already underway supported by Ford employees, the City Hall of Craiova, and the academic community of the University of Craiova – with students playing an active role.
Students and graduates will be invited to submit their social enterprise proposals by early September, with the first winning teams being announced in October at an inauguration ceremony. Each team will receive a start-up grant and have access to office facilities at the FREC.
---
Trending Now
You may also like