Porsche Engineering Romania relocates its headquarters in Cluj-Napoca
---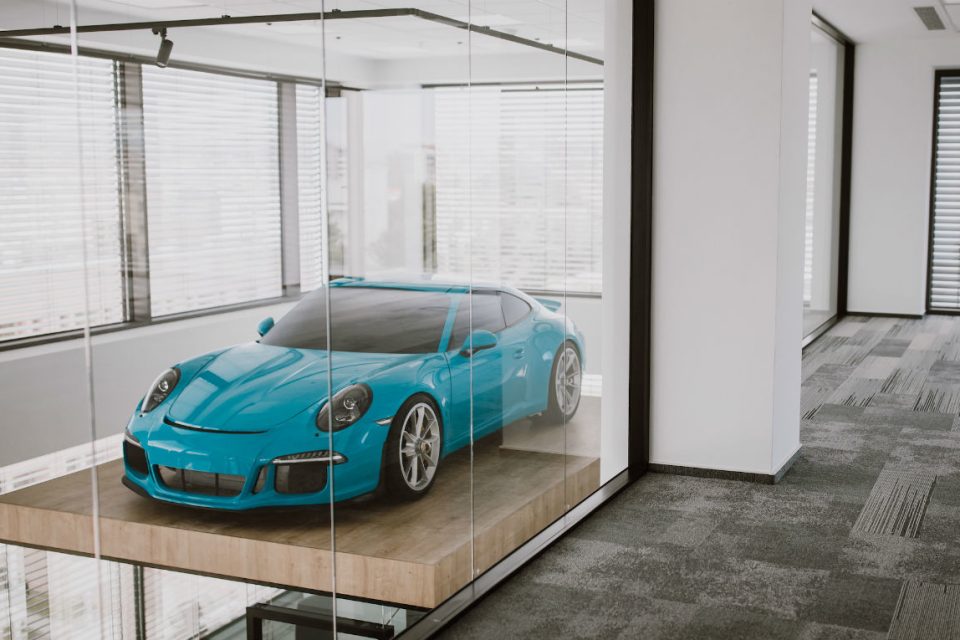 Two years after its official opening event, Porsche Engineering Romania inaugurated its new headquarters in Vivido Business Center in Cluj.
The local subsidiary of the global engineering services provider Porsche Engineering Group GmbH also celebrated its one-hundred employee milestone, fast approaching the target of 120 employees it has planned for the end of this year.
Currently covering 2,200 square meters of offices, testing and simulation rooms and also including a large terrace and relaxation areas, the new Porsche Engineering premises are designed to meet the requirements of a growing team of experts in the field of software and traditional engineering services for the automotive industry.
"Our new offices provide a modern and inspirational working environment that encourages learning and innovation", says Marius Mihailovici, General Manager Porsche Engineering Romania. "We wanted a space where our employees could feel the impact of the Porsche brand on their daily work and that's exactly what the new premises are all about. Now, our engineers have dedicated spaces and technologies that allow them to improve and test their technical solutions at every stage of the process. We are also very enthusiastic about our team reaching 100 employees already at the half of the year – our sustainable recruitment strategy is paying off."
The Porsche Engineering offices in Cluj have been equipped with the latest technologies meant to accommodate work on a variety of projects, ranging from digital and e-mobility solutions to Computer Vision, Machine Learning, research on Big Data and Autonomous Driving.
Porsche Engineering is a wholly owned subsidiary of the sports car manufacturer Porsche AG in Stuttgart (Germany).
---
Trending Now
You may also like