Volkswagen opens 3D printing centre in cooperation with HP
Posted On December 12, 2018
---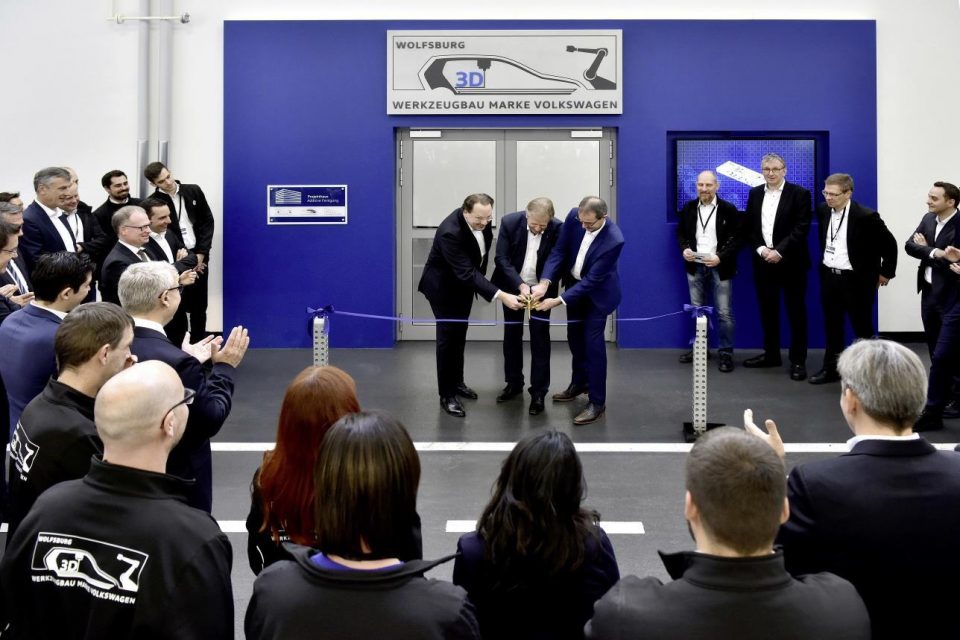 The Volkswagen brand's Toolmaking unit is adding a 3D printing centre to its facilities in Wolfsburg. With the opening of the centre, the unit is bringing advanced 3D printers to the Volkswagen Group, which will allow  the production of complex vehicle parts in the future.
The new generation of 3D printers developed in cooperation with the US manufacturer HP is the most modern within the Volkswagen Group and is based on the binder jetting process, which supplements the previous selective laser melting (SLM) process.
At the 3D printing centre, which has a floor space of 3,100 sqm, toolmakers, planners and research team members cooperate closely on the development of new products and processes. Within the framework of the pact for the future, a new additive manufacturing unit providing 11 future- oriented jobs has been established.
Volkswagen Group has mainly used the SLM process for 3D printing with metals. In this process, the material used, such as steel, is applied to a base plate in a thin layer. A laser beam then melts the powder at the points where the component is to be created. The molten powder hardens, forming a solid material layer.
The new printers at the centre will now allow the use of other 3D printing processes such as binder jetting. In this additive process, components are manufactured using a metal powder and a binder applied in layers. The metal part which has been printed is then "baked" in a sintering process. In future, the various processes, which each have specific applications, will supplement each other.
---
Trending Now
You may also like