How Continental envisions the future of mobility: autonomous shuttles and delivery robots
Posted On January 9, 2019
---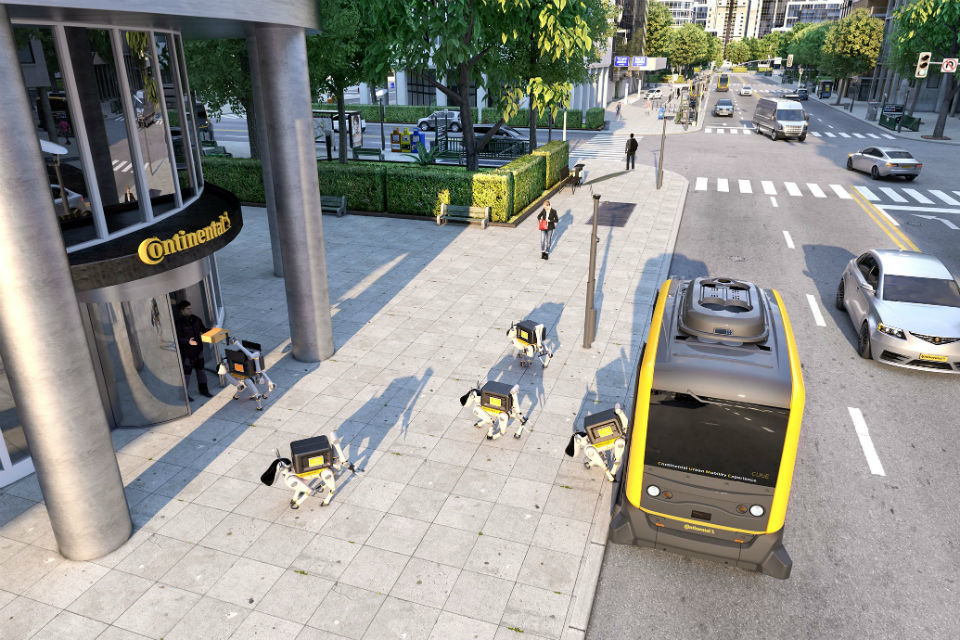 At CES 2019, January 8-11 in Las Vegas, Continental will exhibit how a driverless vehicle could be used to stage and deploy delivery robots, taking packages all the way to the consumer – even when they're not able to physically receive them.
The seamless integration of a driverless vehicle and a delivery robot present a more effective and efficient distribution of goods, according to Continental.
The CUbE, Continental's autonomous electrified development platform, is generally considered as a solution for urban "first or last mile" mobility. This type of vehicle – often referred to as a robo-taxi or pod – will be a part of the seamless mobility value chain. The purpose of these vehicles will be extended to goods delivery to further utilize the available transport capacity and reduce idle times.
Market estimations show that the need to transport goods will even outpace the strongly growing need for people transport in densely populated areas.
Continental views automated goods delivery as an integral part of future urban mobility as an addition to conventional goods delivery. The CUbE can carry one or multiple delivery robots and deploy them to handle the last yards of the goods and parcel delivery logistics chain.
According to Continental, driverless vehicles will represent a very important element in the Smart Cities of the future. They are considered by many experts as a key element of future mobility concepts to solve the challenges of the urbanization.
---
Trending Now
You may also like