Volkswagen Commercial Vehicles deliver 114,700 units in the first quarter of 2018
---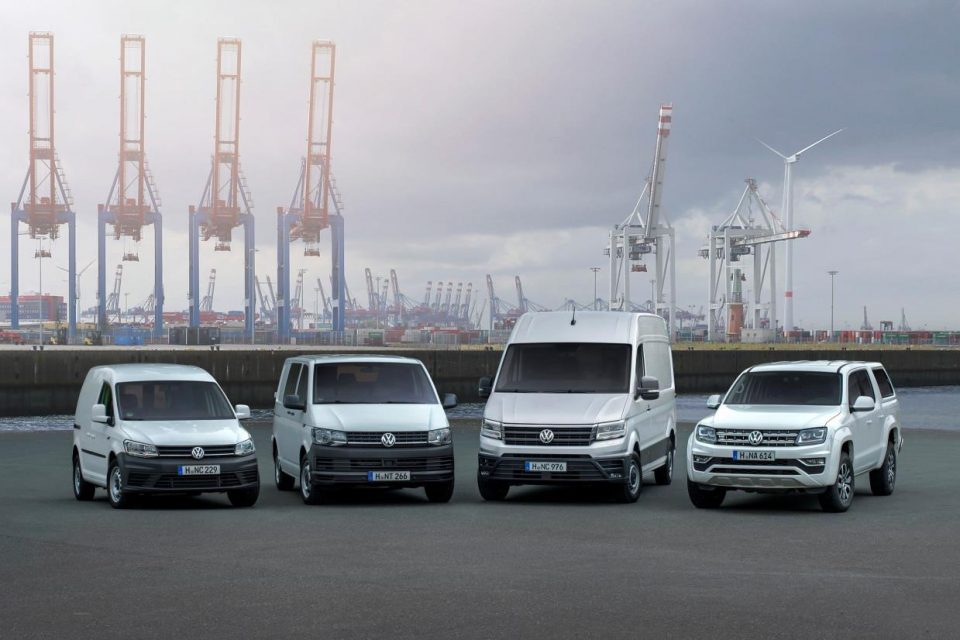 In the first three months of the year Volkswagen Commercial Vehicles delivered 114,700 vehicles to customers all over the world. That is 5.9 per cent less than in the same period of last year.
Due to the stop on deliveries of the T6 with passenger car registration, which resumed in the beginning of May, the consistently good demand of all Volkswagen Commercial Vehicles models will not be reflected in the first quarter of 2018's deliveries.
In Western Europe 77,300 vehicles were delivered in the first quarter (-10.8 per cent). In Germany the figure was 28,300 vehicles (-9.1 per cent), in France 4,300 vehicles (-25.1 per cent), in the United Kingdom 12,600 vehicles (-4.8 per cent), in Italy 2,900 vehicles (-5.4 per cent) and in Spain 3,200 vehicles (-14.8 per cent).
In Eastern Europe, 9,000 vehicles of the brand were delivered to customers (-1.6 per cent).
In South America deliveries increased by 19.2 per cent with 11,100 vehicles. Likewise, Africa (+48.3 per cent to 4,350 vehicles) and the Asia-Pacific region (+6.7 per cent to 5,800 vehicles) also recorded upward trends.
North America (-32.7 per cent to 1,800 vehicles) and the Middle East (-5.9 per cent to 5,400 vehicles) recorded declines in deliveries.
---
Trending Now
You may also like