Renault supports Romanian team for 'F1 in schools' competition
Posted On August 16, 2018
---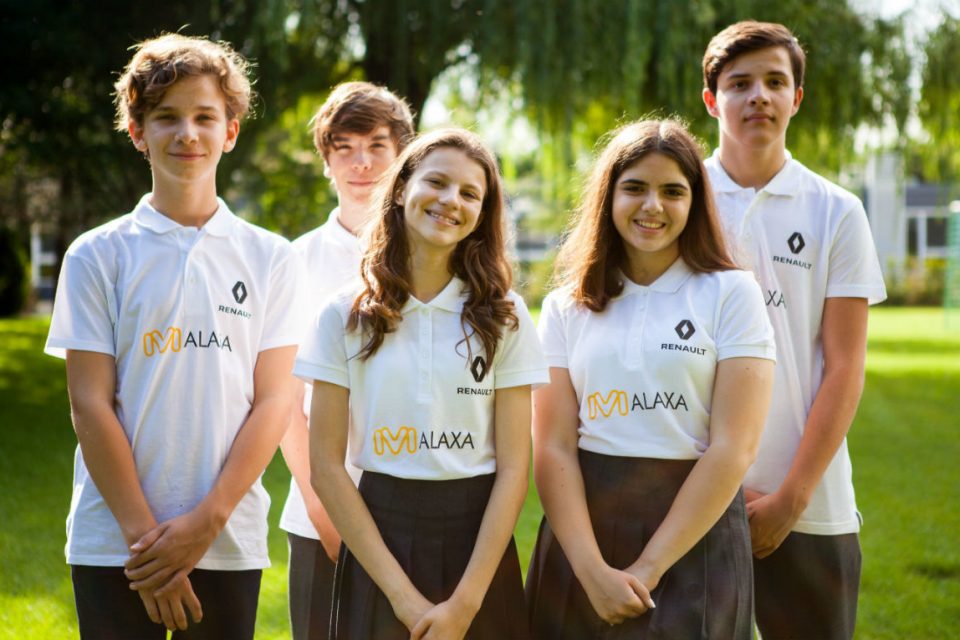 Renault Romania supports the Malaxa team in preparation for the final stage of the 'F1 in schools' international competition. The main challenge of the team was to design and build a state-of-the-art miniaturized F1 car model that can reach 100 km/h with aerodynamic design and compressed air propulsion. The miniature model F1 is made of polyurethane foam and is projected on a 1/20 scale.
In the competition, all teams will receive a score for speed-response when launching the prototype in race, speed performance, marketing strategy, graphics, financial plan, and sponsorship strategy. In this context, Renault has facilitated a mentoring program dedicated to the needs of the Malaxa team, which has emphasized every stage of preparation that will be taken into account during the evaluation. For the technical part, the five students received guidance and advice from the Renault Technologie Roumanie Engineering Director, Alin Avirvari, an experienced specialist in the Renault technology and development area.
Emilia Barbu (Team Manager & Marketing Manager), Lara Țîru (Graphic Design & Marketing Manager), David Șerban și Pavel Bulgac (Manufacturing Engineers) și Andrei Ostahie (Financial Executive) are the five members of the Malaxa team who have prepared for more than one year to complete the project.
---
Trending Now
You may also like