The automotive industry is the largest Romanian customer for robot builders, says IFR
Posted On November 28, 2018
---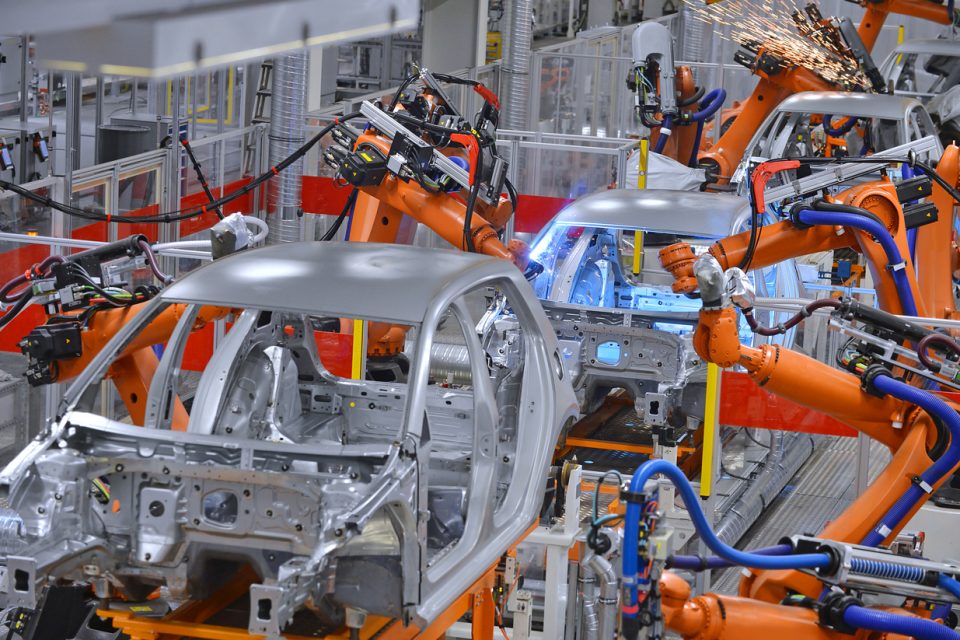 The development of the industry in recent years has favoured the rapid automation of the sector in Romania as well. Robotic density – the number of industrial robots per 10,000 employees – rose from 7 to 18 units in just 5 years, according to the International Federation of Robotics (IFR), cited by profit.ro.
According to the IFR, around 3,100 robots "are working" in Romania, and 40 per cent are used in the automotive industry. Another area in which many industrial robots are demanded is that of plastic and rubber processing, which uses 22 per cent of the base installed by the robots.
Last year, Romania bought 634 industrial robots. The IFR estimates that in 2018 and 2019 Romania will buy fewer industrial robots than in previous years because the automotive industry has not recently announced significant automation investments.
Worldwide, "over 2 million industrial robots" are working, and 2017 marked the largest sales volume in the industry's history, of 381,000 units. More than a third of the total was acquired by China, which also has the largest number of robots in service – 470,000. The IFR estimates the number of industrial robots around the world will be about 4 million in 2021. The demand will be supported by technologies such as the Industrial Internet of Things (IIoT), collaborative robots, artificial intelligence and big data.
---
Trending Now
You may also like